Dear,
I run a VMware Fusion on my Mac pro to acces my Windows XP OS. Due to some problems on my mac, the vm ware could not close properly. When starting up or resuming the guest, I got an error code that the system could not find a specific file ( see file in annex). I solved that problem to overwrite the filename with the requested filename. I did this a few times, but now I am totally lost.
In annex the error code and the generated service file.
Thanks for your help.
With kind regards,
Wim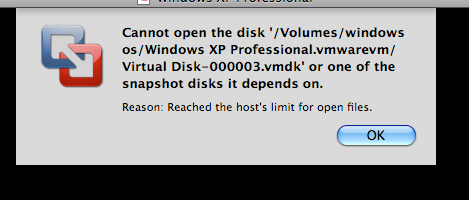 vmware-vmfusion.log