Hello,
In PowerPoint (2010), suppose you have an object (A) in which one side is irregular (Fig. 1).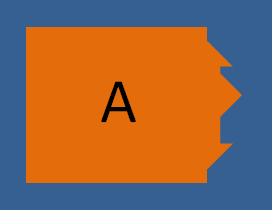 Is there a
simple
or
automatic
way to create a second object (B) with an edge that is exactly opposite to the irregular edge of the first object (Fig. 2)?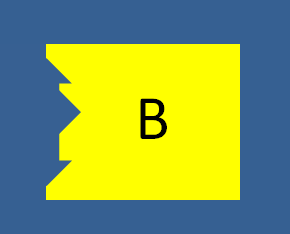 I'm not sure if using the words, "reverse image" is more accurate than saying "opposite" but the main thing is that I am
not
referring to a
"mirror image"
which I believe, is what you get if you click the PowerPoint button, "Flip Horizontal."
Rather, I am referring to a shape that would fit exactly with the first if the two objects were brought together -- the way a hand and a glove or a lock and a key fit together (Fig. 3 & 4).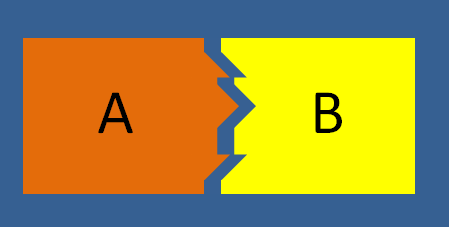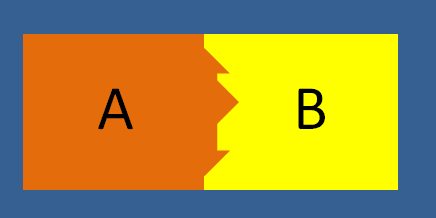 One more thing to note is that I am not referring to just changing colors and overlapping the two objects in a way to create the
illusion
of opposite images (which is what I did to get these screenshots). Instead, I am interested in an actual stand-alone object
Thanks