Hi I have a server 2003 running iis 6
we have been having problems with 1 paticular website for last few days ( permissions issue)
we have change permissions to that paticular folder only.
this was 2 days ago
today the server did: Security policy in the Group policy objects has been applied successfully.
and a few minutes after that could not browse to any sites.
http://localhost/
http://localhost/exchange/
the default companywebsite
I have :
restarted services
IIS
WWW
and few other related services
stopped the default company site
restarted the server.
still same problem.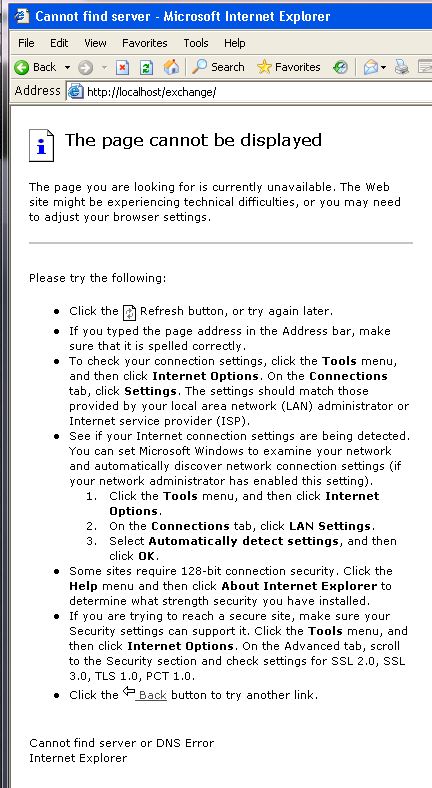 i have a apc application for the ups and that runs: