I have created ICA launch files for our internal users. This Launches a Server Desktop (Published Desktop).
When the desktop has loaded, I see this annoying message every time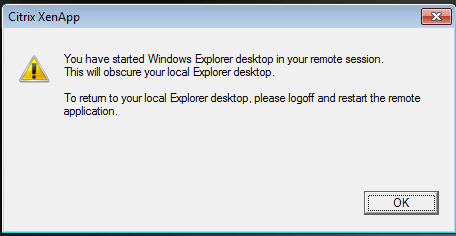 I have researched and all posts talk about errors, but is it an Error? Everything works great. To me this is just stating the obvious that I have launched a published explorer desktop.
I would really like to get rid of this message.