Hello -
I am working on an app (2007/accdb) where the user is required to select a folder containing text files to be processed. Currently I am using that old standby BrowseFolder (SHBrowseForFolder) function. It works but lacks the level of functionality I would really like to have.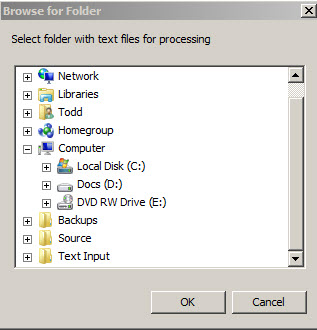 Basically, I want to be able to view the files that are in the folder. The process that is kicked off is fairly involved, and I would like for the user to be able to actually see the files that are in the folder as they select the folder.
What I would like to have is a modified file open/save dialog. These, too, have been around for a while. I found a nice version of the dialog provided by Capicorn1 in the following post:
http://www.experts-exchange.com/Microsoft/Development/MS_Access/Q_23428684.html
Here is a snapshot of what the file dialog looks like, along with what I'd like to change on it. Can I accomplish using keywords?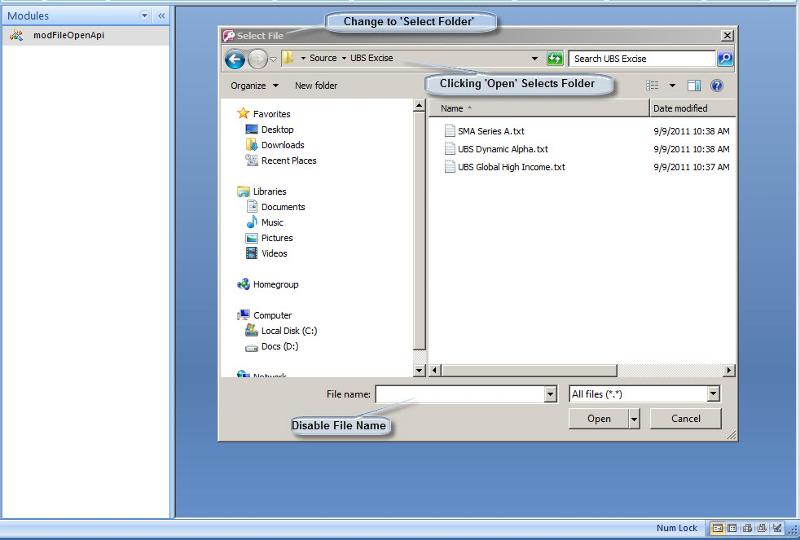 Is there maybe some other way to accomplish what I'm trying to do here?
I am including an upload of the the database, FileBrowser.accdb. This is simply a copy of Capicorn1's original FileBrowser.mdb converted to Access2007
FileBrowser.accdb