Hello and thank you. Your time and expertise is always much appreciated.
I have an HP ProLiant 150 G6
Intel Xeon E5504 2.0 GHz
16gb RAM, Raid 5
FULL SERVER SPECS
I'm running ESXi 4.1 Kernel 348481
I downloaded and Installed
HP ESXi Installable CD for ESXi 4.1 Update 1
Image for ESXi 4.1 Update 1 installation that includes HP Insight Manager providers, documentation for installation, and drivers required for use with HP ProLiant servers.

The install went very smooth, no issues. Got the server booted but about 1 min to 1.5 mins into running it crashes.
I would really appreciate some input and help with solving this problem. Getting the server this far has been a chalange. I felt victorius when VM booted. However, my victory was short lived. Very frustrating.
I did do some trouble shooting but nothing worked thus far.
Below are my findings:
This is my first HP VMware install. I've done a few on Dell T610 & R610.
My first instinct was to check the CPU settings in the bios to ensure that virtualization is enabled.
In Advanced CPU settings I did find that:
Intel (R) Virtualization Tech was disabled. I enabled it.
Intel (R) Vt-d (Virtualization Tech for direct I/O) was enabled.
Having the Virtualization Tech enabled or disabled does not seem to make a difference.
When VM crashes. It comes up with a PINK screen.
Below is an image of that screen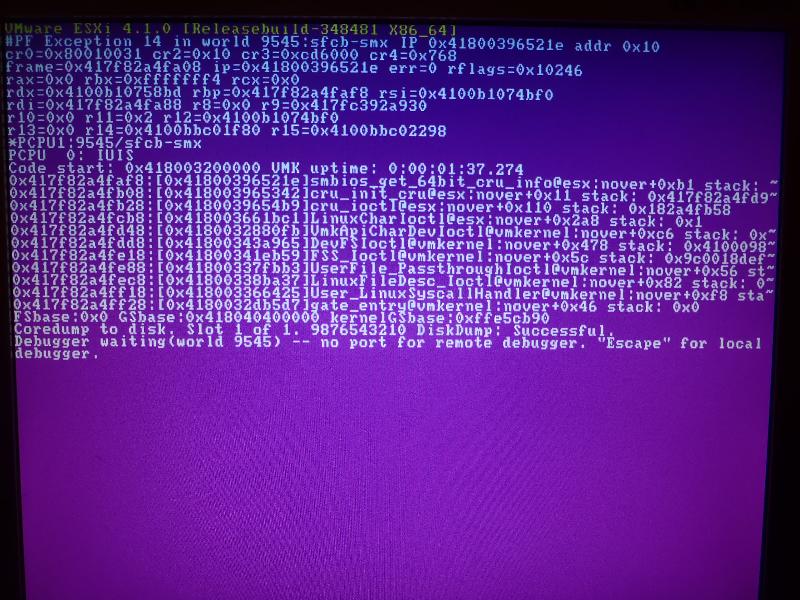 It did give me an option to view the vmkernel log.
Below are images of the log. (a few pages form the end of the log as well as pages that contain erros or at least what i think are errors)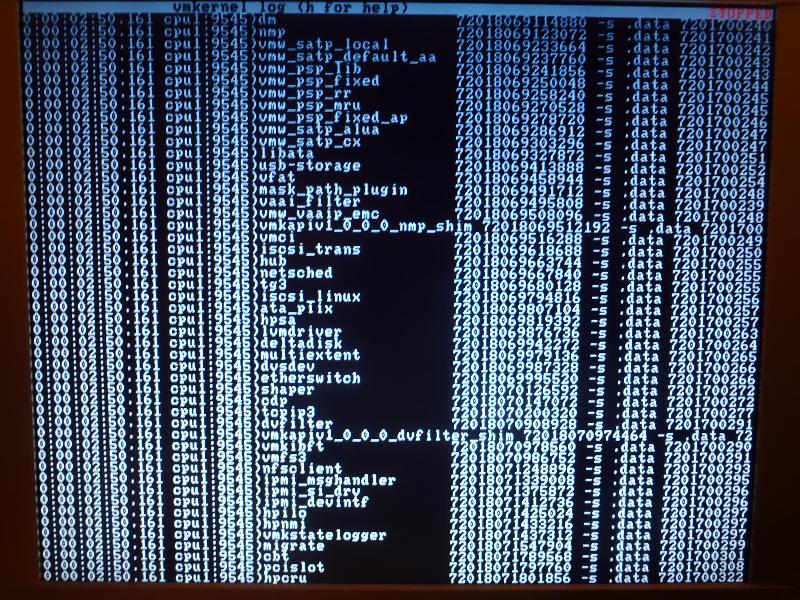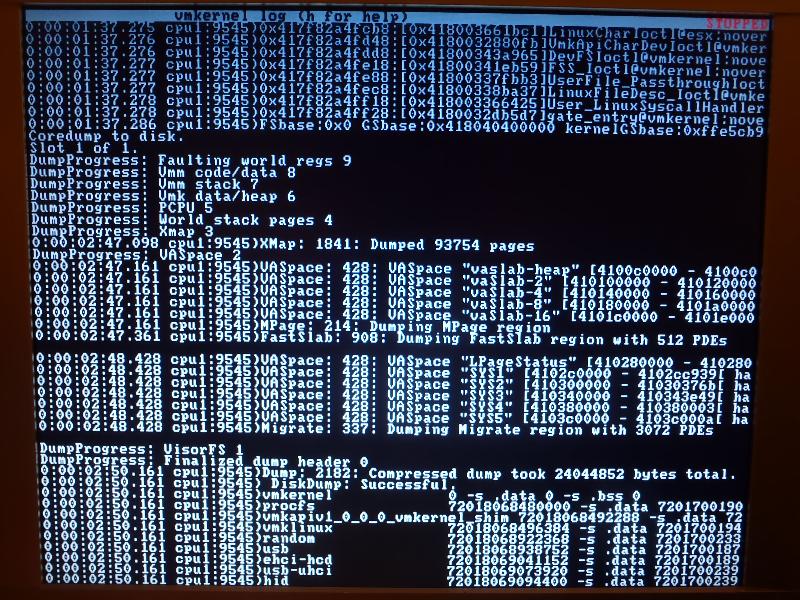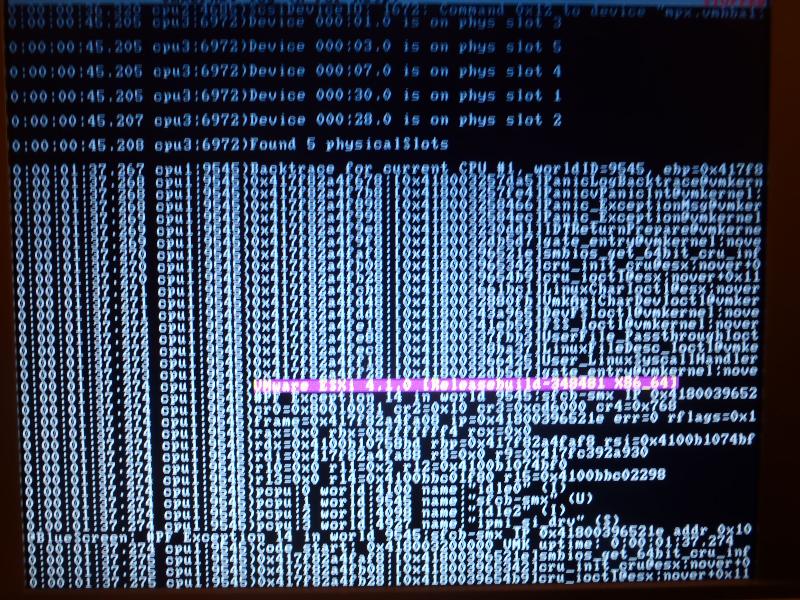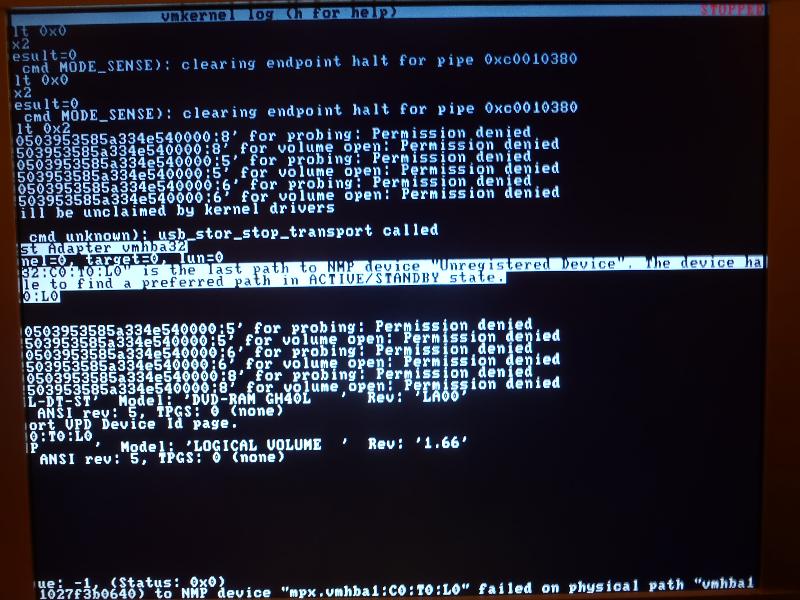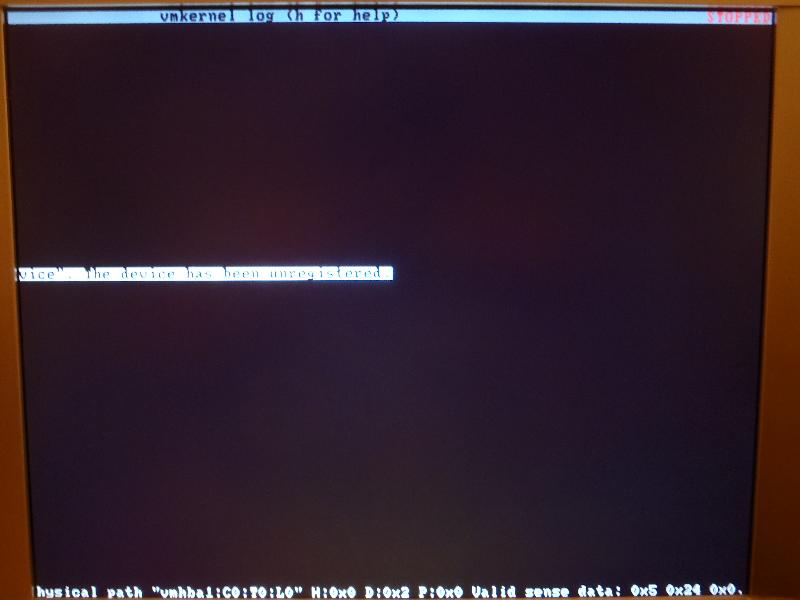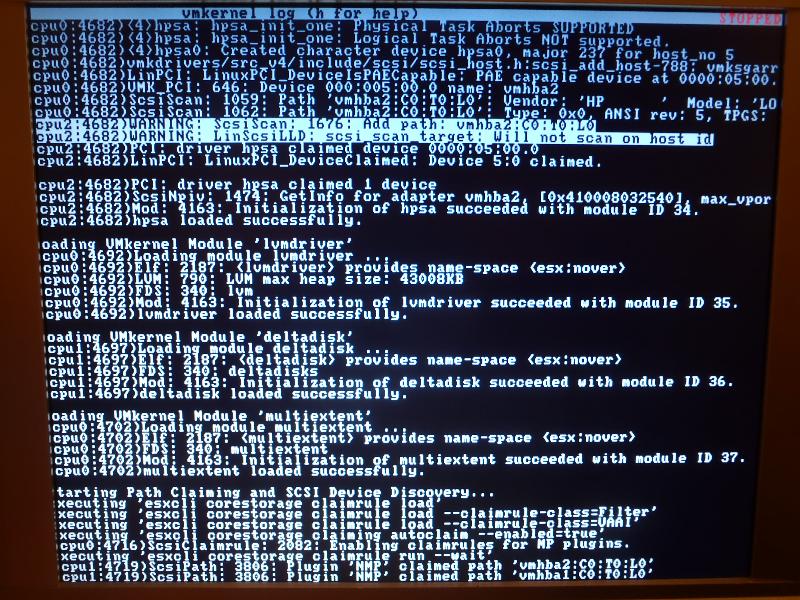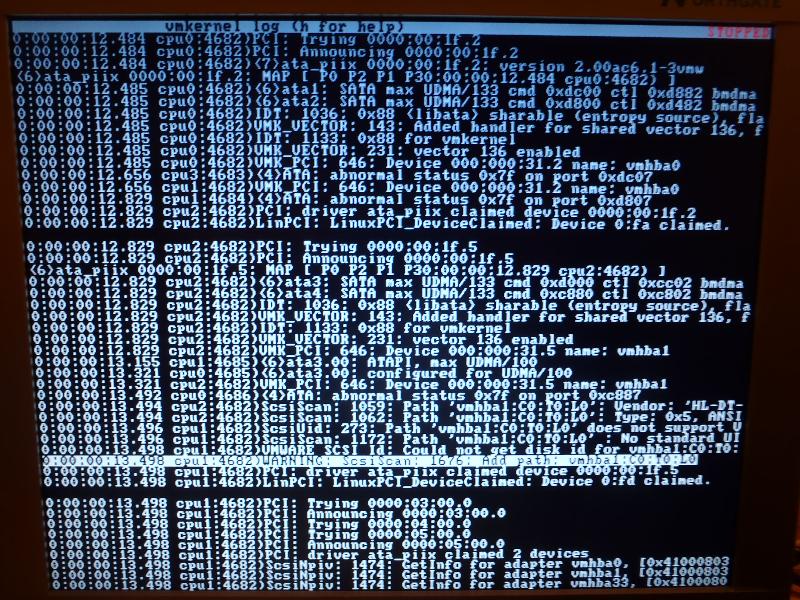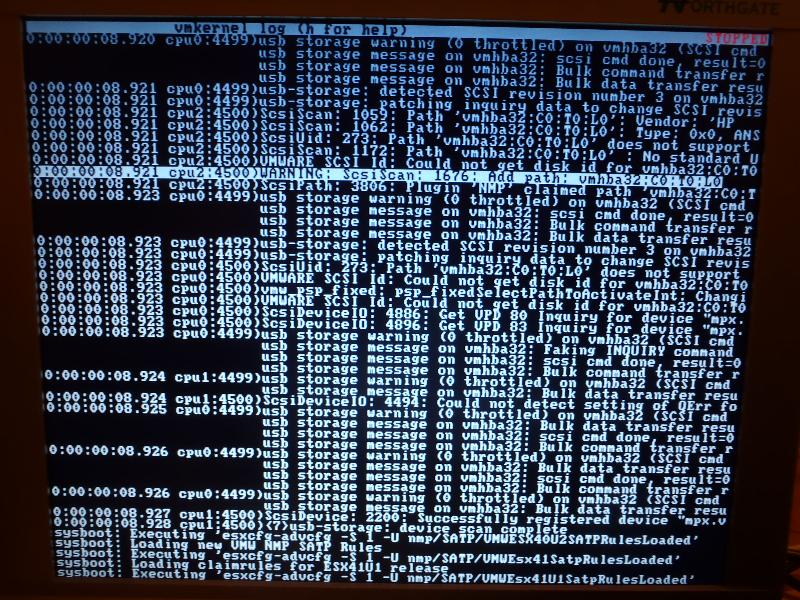 Please any input as to why the server crashes would be much appreciated.
I have nothing to go on at this point.
I figured I try EX before googeling the issue and goign on a wild goose chase.
Many Thanks In Advance..
~Milosz,