Can't determine if I'm a noob or a boob (or both), but this has be stymied.
I'm trying to install IonCube 5.2 on a Virtual Private Server (Linux x86)
The first time I ran the installer using IonCube's MS Windows installer. This seems to have converted the directory at /usr/local/php into s symlink to /usr/local/php-5.2.14/.
Here is a grab of the FTP showing the directory with the little arrow on the PHP directory.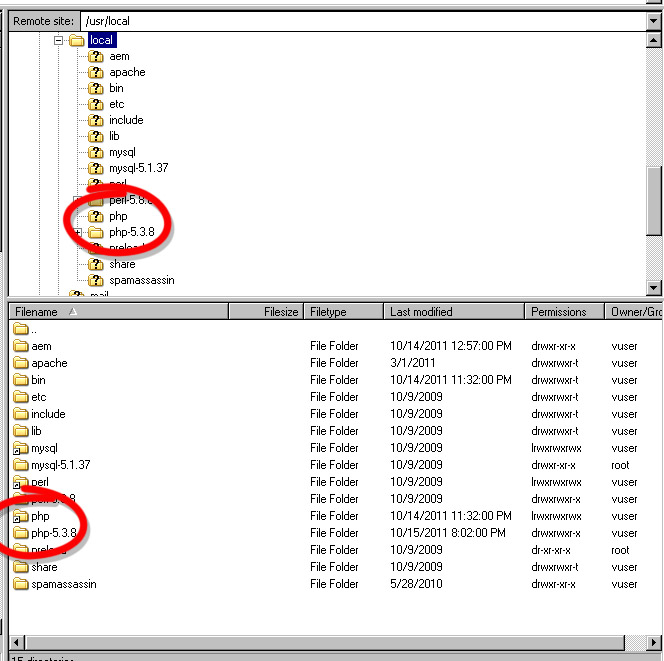 I then tried creating the missing directory and loading the tar.gz file to it. Now I get the following error: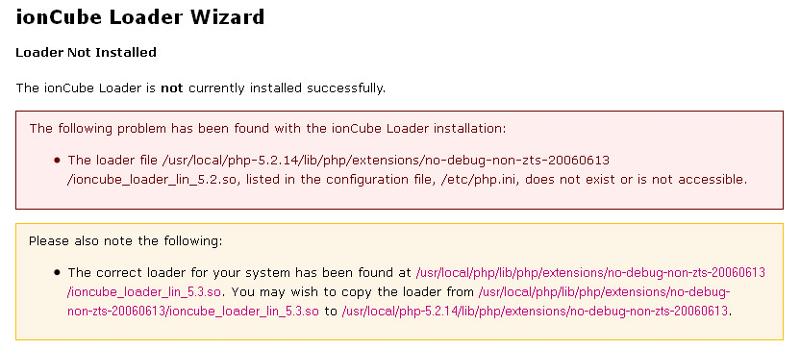 According to this, the correct file is in the /usr/local/
php
/ directory and needs to be moved to the /usr/local/
php-5.2.14
/ directory.
But when I click on the local/
php
directory, I'm taken directly to the local/
php-5.2.14
directory.
Please try and straighten me out. I've already crashed a couple of sites and got myself into quite a jam.