Hello to everyone.
We have Networker 7.6 SP2.
I tried to set the Schedule on the first weekend of the month, but I can't keep it all in the same week.
I set up this way: (view image)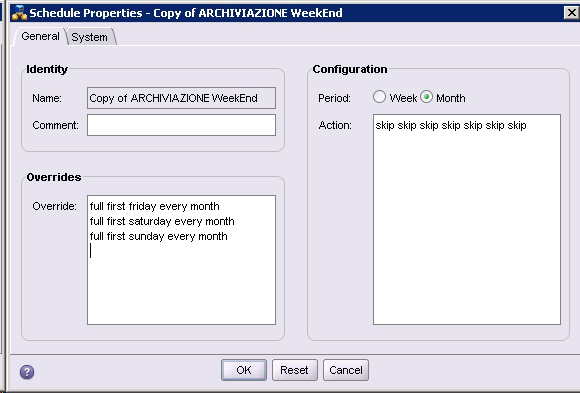 I also tried:
full second friday every month
full second saturday every month
full second sunday every month
But for a few months is good for others are not (are not all in the same weekend).
Is there a way to do this, eg.: Use the IF, or something like "first full weekend every month"
Thanks