I have a network where all my workstations are conncted to a Cisco 3750 and we use VLANs to segment areas.
All vlans have gateways set to their respecitve VLAN interface IP.
I am trying to use Policy Base Routing to send traffic from the 10.0.12.x network out through the ASA 5505 and the traffice from the 10.0.13.x network out through the Cisco 5510.
I also use Policy based routing in the Cisco perimeter router (2811) do direct ASA5505 traffic out to the Spirnt ISP and the ASA 5510 traffic out through the Comcast ISP.
I cannot get the policy based routing to work in the Cisco 3750. Everything works well in the 2811.
For testing purposes I have set the ACL to accept traffic from one host in the 10.0.13.x network instead of the whole range of ip addresses.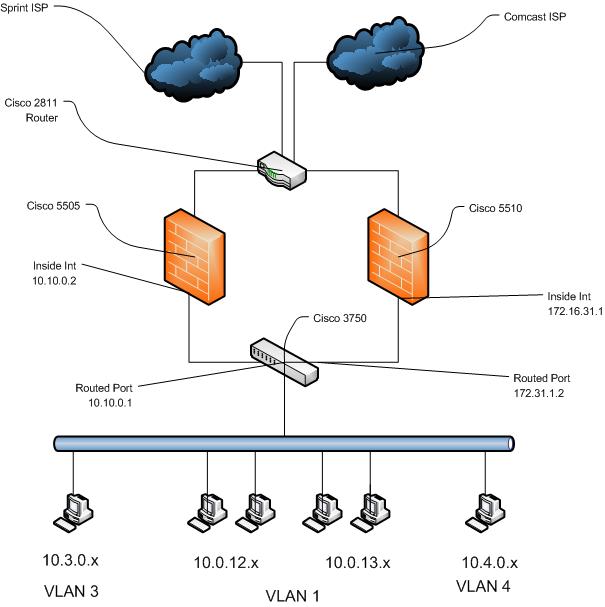 interface Vlan1




 ip address 10.0.66.6 255.255.0.0




 ip policy route-map FiberTraffic




!




 ip policy-list route-map permit




!




!




ip access-list extended FiberTraffic




 permit ip host 10.0.13.10 any




!




logging 10.0.13.10




route-map FiberRouteMap permit 10




 match ip address FiberTraffic




 set ip next-hop 172.31.1.1