I have a server that was having an issue talking to the domain.
- Installed windows updates to see if that would solved problem.
- Scanned for infections (using malwarebytes) and cleaned up 2 trojans. Still could not ping or be pinged by name.
- Tried repairing NIC and received error: "clearing NetBT".
- I uninstalled NIC drivers and reinstalled drivers for the NIC.
- resetting IP stack using netsh command. I was then able to see network devices and ping by name, fqdn, and IP without a problem. Still unable to browse other network devices
- I removed server from domain. Rejoin to domain failed.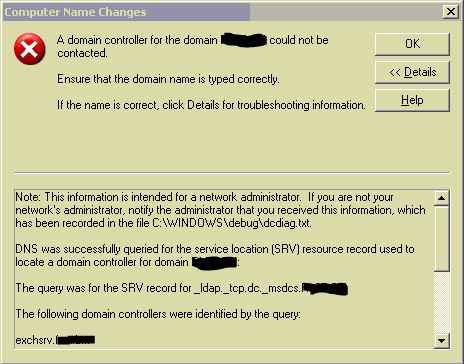 - checked DNS for incorrect entries or missing server entries.
Urgently need assistance. Microsoft Support is a joke if you aren't in the US.