Hi,
We've upgraded a machine from XP to Windows 7 Professional and have connected it to our domain server which is Windows Server 2003.
I log on to the Win7 machine using a network account and when the desktop appears you can see the names of all the icons displayed on the screen but the images that go with those icons are not there. If I double click on one of these imageless icons the program launches without any problem
If I left click on the start/windows button using the mouse it doesn't do anything (although it does flicker to show that it has been clicked). If I use the windows key on the keyboard it will flicker to show it's been selected but the menu will not appear.
If I right click on the start button I am able to access Explorer and Properties. If I select Explorer I can access all the folders but the images for the folders and programs are not displaying. If I double click on a program or file I can still open it and use it in the normal way.
Ctrl-Alt-Del still works and I can access Task Manager.
If I log out of the network account and log onto the machine locally this problem does not occur. The start/windows button works and all the images for the icons are showing.
THINGS I'VE TRIED
- I've applied all the Windows updates I can for both local machine and server.
- I've deleted the iconcache so Windows can recreate it
- I've ended the explorer.exe process and restarted it
- I've tried changing the icon image manually (funnily enough, if I do this, all the icon images are available to me to choose from but the image doesn't appear on the desktop when I apply it)
- I've created a new user profile for the Win7 machine
- I've deleted and recreated the profile for the user and the machine on the domain server
- I've run sfc/scannow. No errors are shown.
SCREENSHOT OF DESKTOP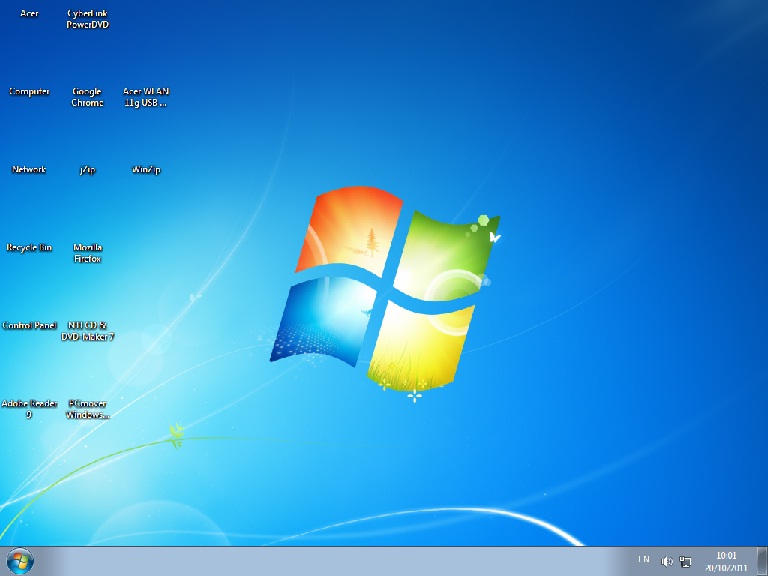 Help gratefully received.