Hi there Experts,
Our office has Excel and Word files created with Office 2003 Suite.
One part of the computers has Excel 2007 while the other has Excel 2003.
When somebody saves an Excel 2003 file using Excel 2007 the below warning appears (it depends from file to file)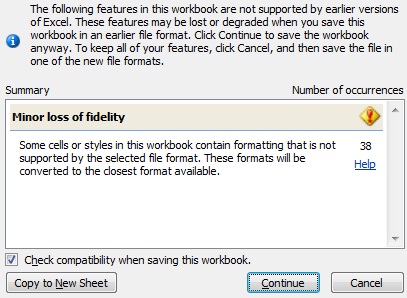 Upgrading all computers to Office 2007 and existing files (using save as) to .xlsx and .docx will cause any data loss or not?