I have a customer with a terminal server being used for a ERP application.
I have a packing slip with a bar-code on it and when I print the packing slip from the terminal server to a local attached printers it prints all kinds of characters
When I print the same PDF file on the local computer directly then it print find.
Any ideas why?
Here is the one printed form the terminal server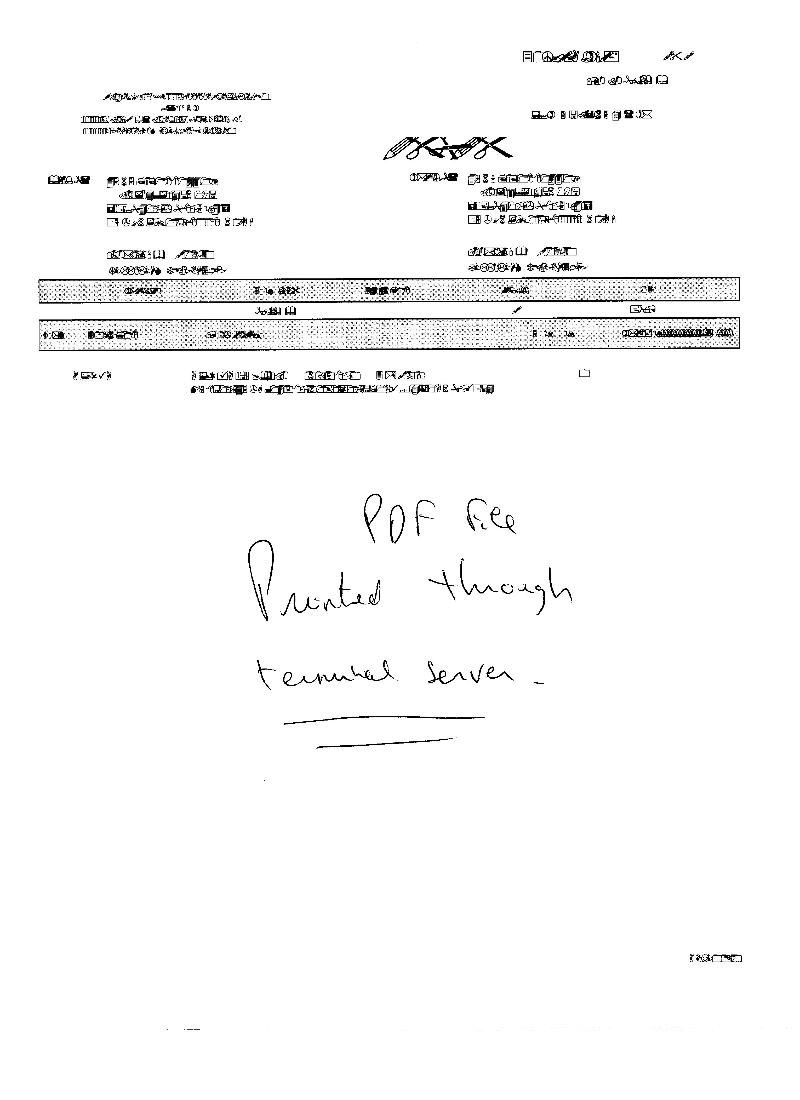 From the local computer on the same printer