Hello and thank you for taking the time out to read my question.
Your time is valued and expertise appreciated.
We have 2003 R2 Standard server.
There is a site to site VPN w/ another client of ours who needs to RDP to the server to use some of our management software to look up reports and such.
There is a scrip that maps drives and such to make the management application work.
I do not want these uses to have access to control panel or anything else other than the application and what the script says to do.
I tried to change their permission in AD by removeing Domain User and adding Guest. But when i try to remove Domain User i get an error message that tells me that i can not remove the primary user role.
The option to make gust the primary user is not enabled. This tells me that I'm going the wrong way about this.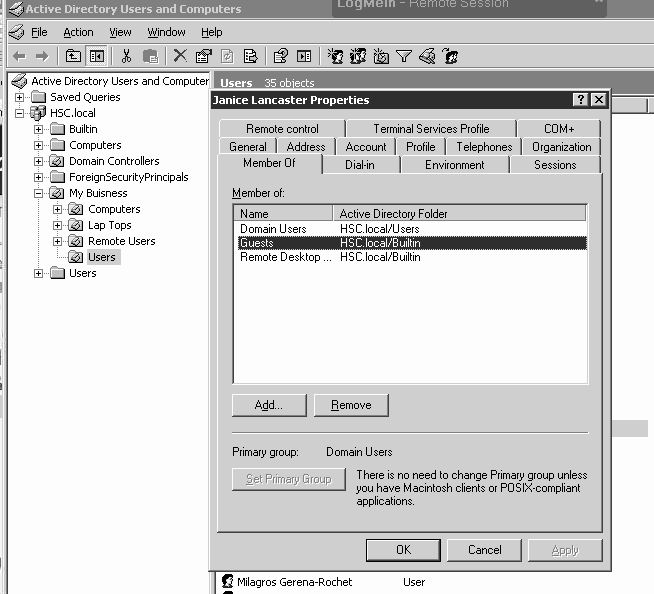 Can someone please assist me and let me know what I need to do to make this happen.
Many thanks in advance.
~Milosz,