Dear Experts,
I have 2 ADSL connections, and I am looking for advice on the best practice to setup a single network. I am about to change one of the connection providers, and then add another server to the network. Therefore this seems like a good time to ask!
I do not have enough money to buy expensive equipment, so I need to make do with what I have got / can acquire very cheaply.
The map below may help explain what I have and what I am trying to achieve.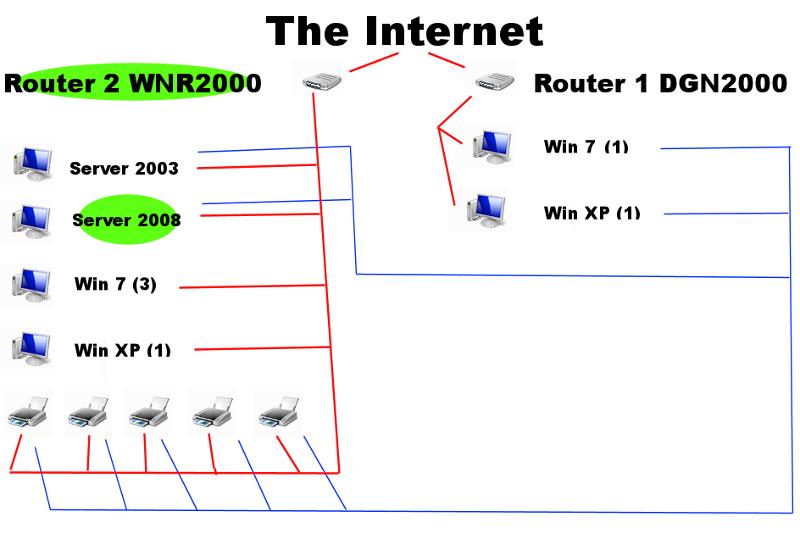 The Green represents new equipment.
The Red represents existing connections
The Blue is currently missing connections, I would like to add.
Both Routers have ADSL connections with 8 IP Addresses.
I would like to make use of both servers on port 80 on different IP addresses. (Same connection).
I would like to be able to access Network-Drives from both servers on all machines.
At least one computer on each router is wireless, therefore additional NIC's is not possible.
Additional NIC's on servers is possible.
Machines from the right should be able to print to network (Cat5) printers on the left.
I am happy for the "local" router (compared to each machine) to provide internet access for that machine. But I would like the option to use a different connection if one goes down (*This does not need to be automatic, I am happy to change settings if required).
Any advice greatly appreciated!
GH
(EE ASP Master)