Hello, i have been experimenting for the last month or so that Firefox is consuming too much resources. I was using Firefox Version 3 or 4, and recently i updated to version 7.01 but the problem persists.
It slows down my computer and also my internet browsing.
For example right now in TASK MANAGER, under PROCESSES, Firefox has a Mem Usage of 1,216,148k, and is way above over other proceses... VM Size is also very high, 1,231,492 .
Here is a Printscreen of my Task Manager: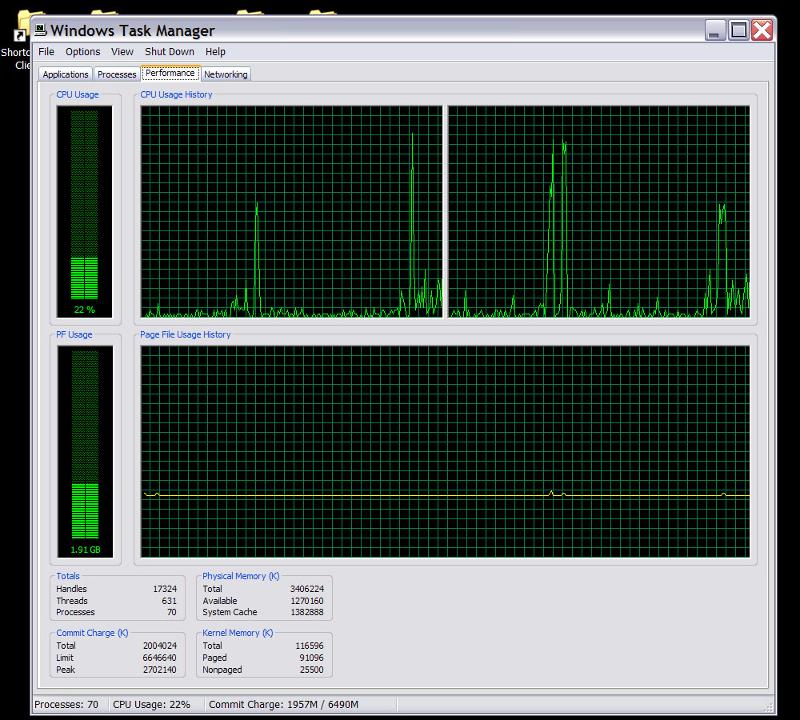 This is a Windows XP Pro SP2 Laptop,with 4GB Ram, and an Intel Core 2 T7400. I have the following security software that has not reported any problem yet:
- Microsoft Security Essentials
- Malware bytes Antimalware
- Spyware Blaster
Please let me know if you need more information, or if i have to run some further tests.
Thanks in advance.