Hi
i have a question regarding the configuration of url namespace in the uc certificate when we use cas array.
here are the details :
My Internal And External domain name is the same "MyDomain.COM"
Client Access Server 1 = ch1
Client Access Server 2 = ch2
Client Access Server 3 = ch3
CAS Array = email.mydomain.com
Mailbox Server 1 = MBX1
Mailbox Server 2 = MBX2
Mailbox Server 3 = MBX3
DAG Name = DAG01.mydomain.com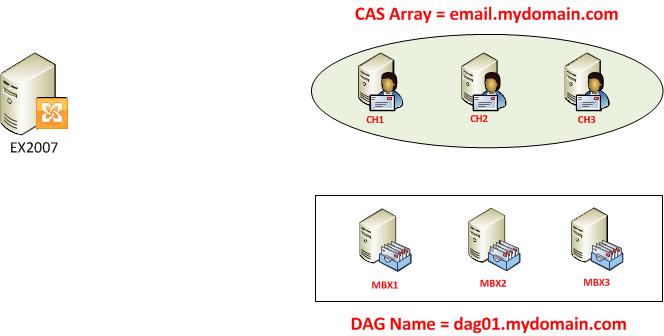 Questions
1. what should be configure in the internal and external urls on owa,ews,autodiscover ect... ?
2. do i need to include the cas array name as the internal url?
3 do i need to include all the cas server names in the uc certificate ? for example in my site should i include ch1,ch2,ch3 with the domain name?
4. do i need to change something in the scp on active directory?
5. do i need to include the legacy.mydomain.com namespace ?
thank you