Howdy,
I am using SSRS to develop reports against an Oracle database, I am experiencing problems using named parameters. Here is a screenshot of the data source I have defined for use in my datasets and as you can see it connects successfully: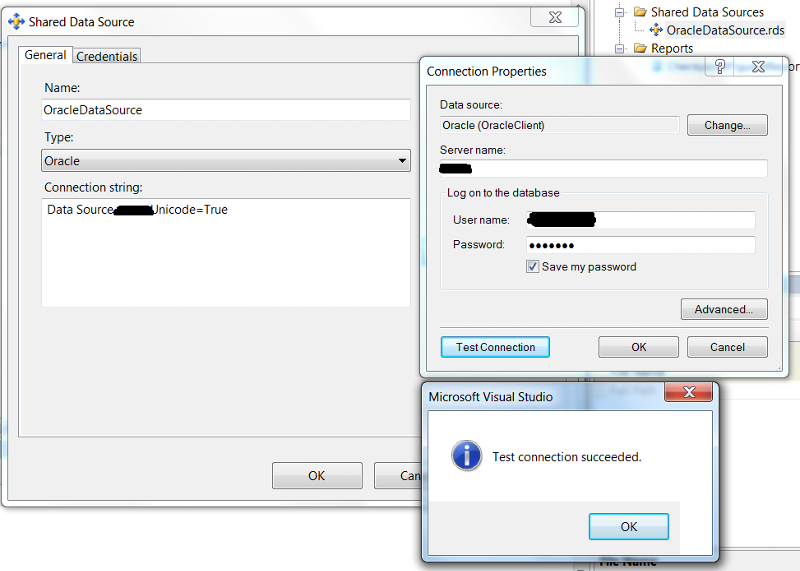 I have defined a dataset that executes against this datasource and if I supply it with a SQL query that has hard coded values in it then it returs successfully: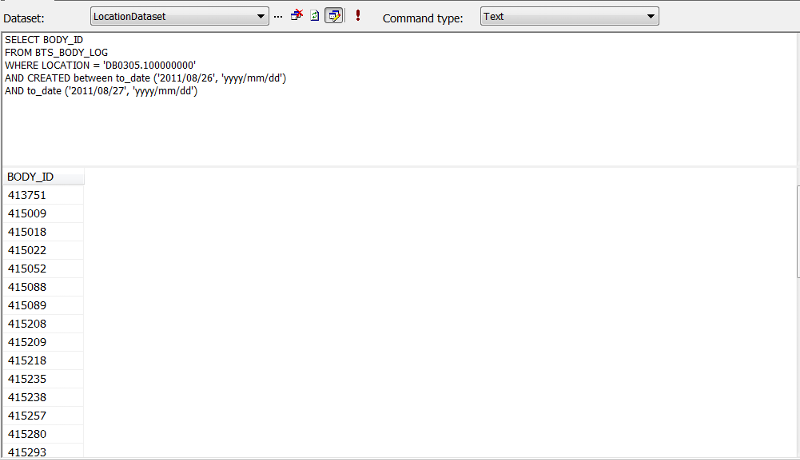 I then proceeded to define the following report parameter for use inside the dataset call: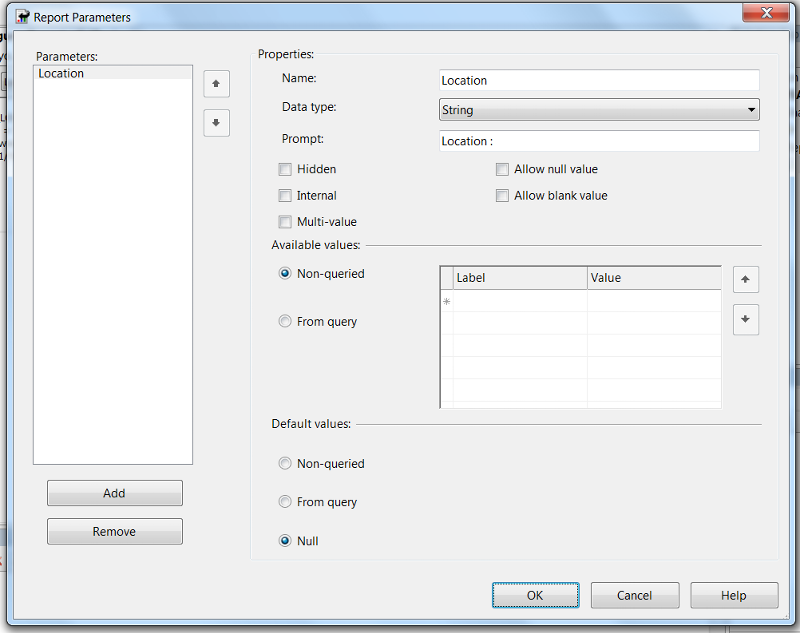 When using the parameter inside the sql query as @Location & then using the "!' to run the dataset I get the following results:
I am prompted for the value: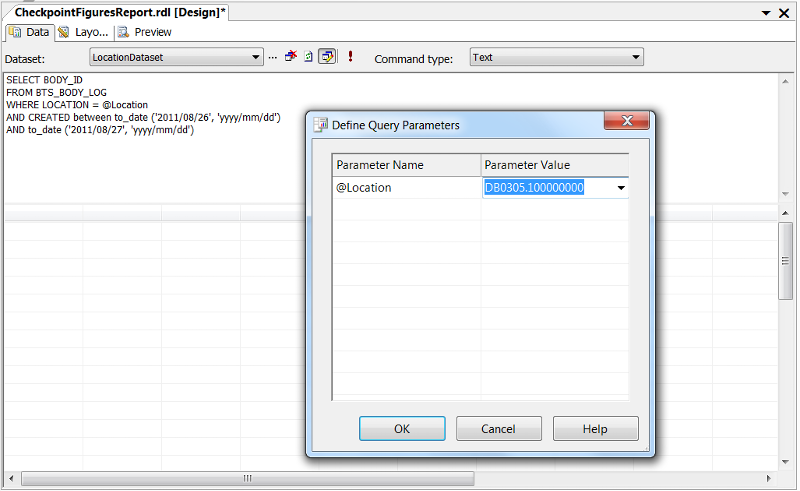 ...after supplying the value I get the following error: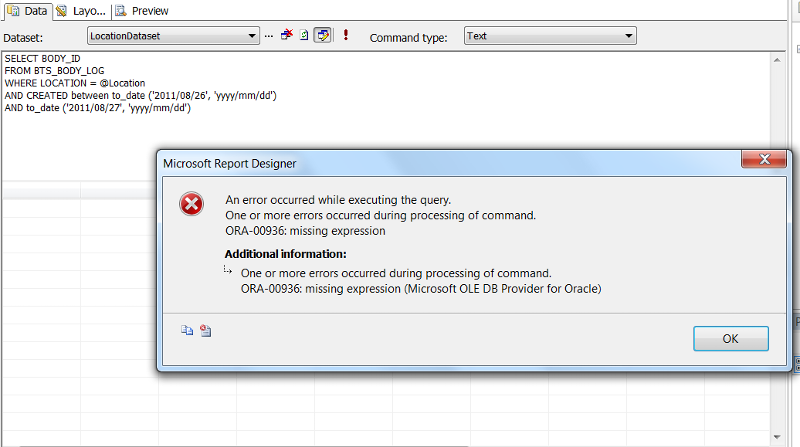 I have read elsewhere online that the use of ":" instead of "@" is required for queries against Oracle databases from SSRS, but when executing "!" after replacing the "@" with a ":" I get the following error: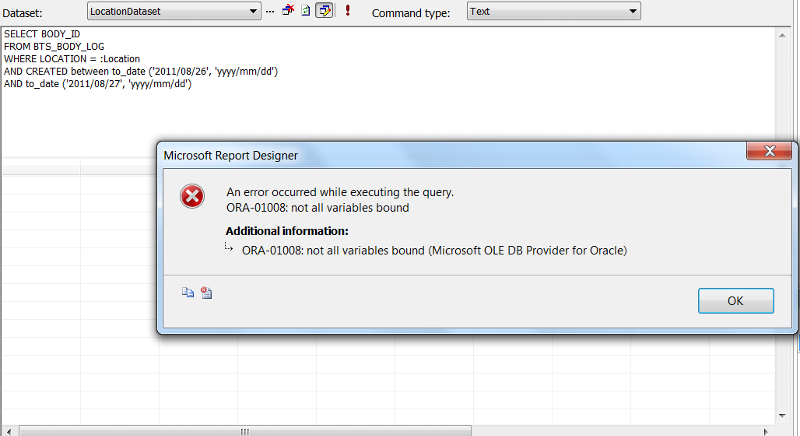 The only thing that seems to work is using unnamed parameters by using the "?" character like seem below: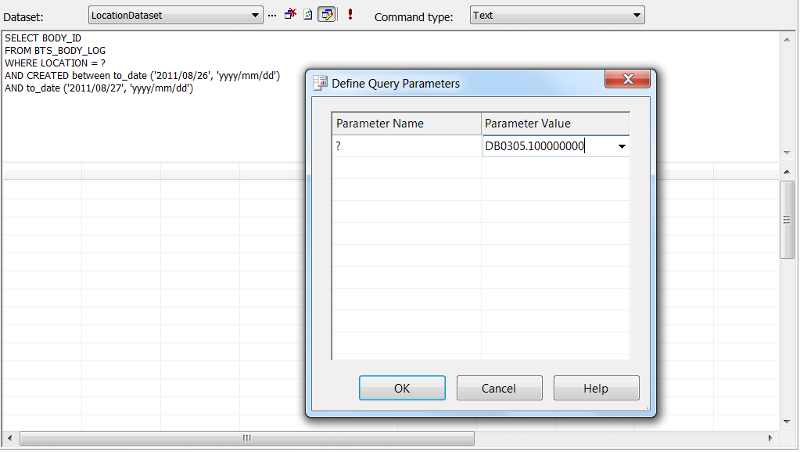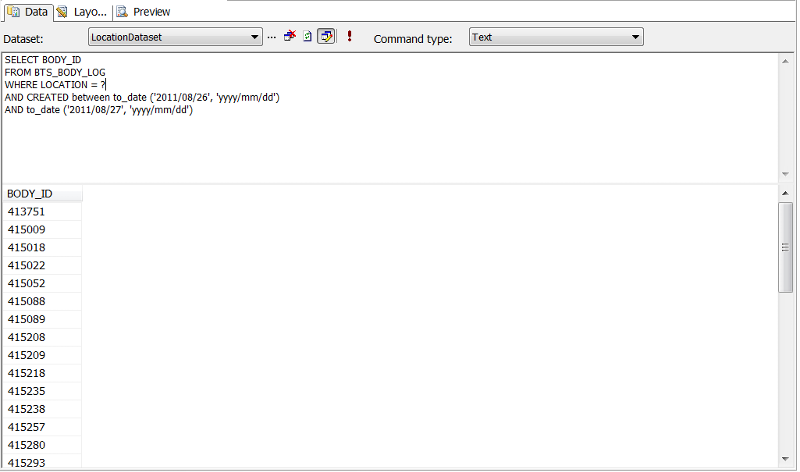 ...how would I go about using named parameters against the Oracle database, should I use a different data source provider type or something?
Thank you,
SpaceLaika.