Our staff use an External Website for training. There are several links which point back to one of our internal sites (Intranet).
When the users click to navigate, they are prompted with the following message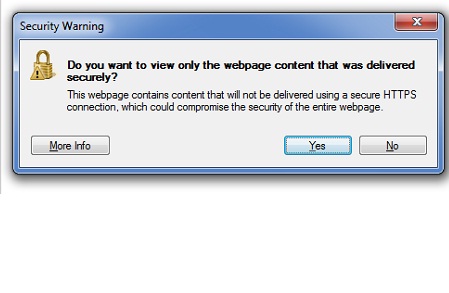 It's not an error, just annoyinng msg which not all users will know to click no too. They click yes and wonder why the internal http page does not display.
Is there anyway to exclude this msg for a site?