Hello,
Is it possible to change the scale conventions for inserted lines in PowerPoint (2010)?
I have used PowerPoint for quite some time but not until doing some scale diagrams today did I realize that the scale for lines and arrows, etc., is different than that used for the remainder of objects from the Insert > Shapes menu.
For example, the three objects shown in the following three screenshots each measure 1 inch in width according to the Format Shape > Size box. However, if the scale used to define the square is used to measure the line segments, they would each have a length equal to the square root of 2.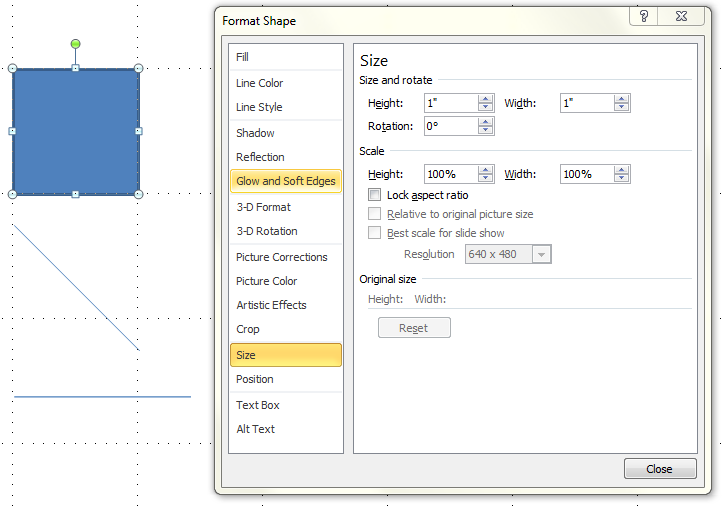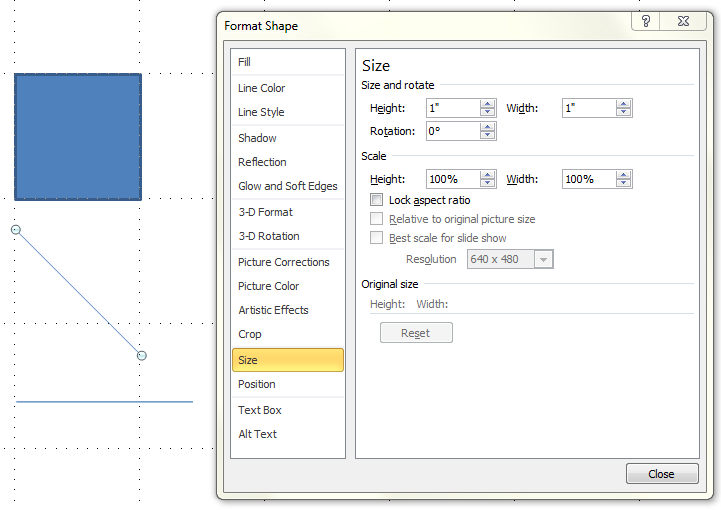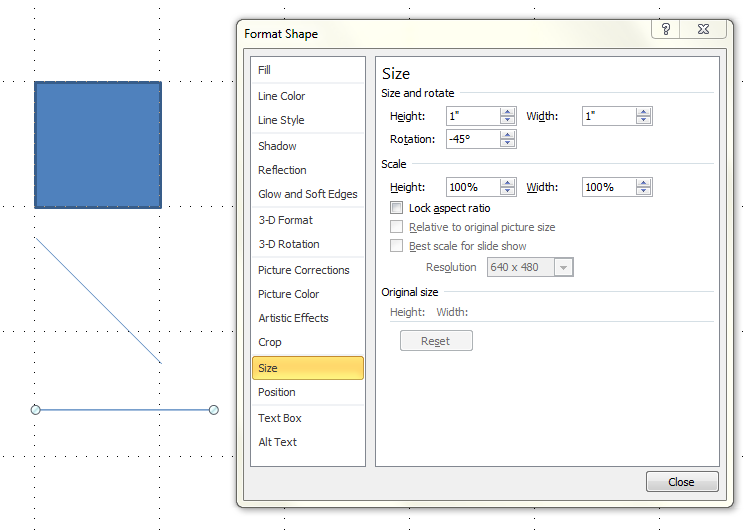 Questions:
1) What is the rationale for using different units of length for these objects?
2) Why is the difference in scale not reflected in the Format box?
3) Is there any way to eliminate the difference so that line segments and arrows, etc. are on the same scale as other objects?
4) Is there a way to change the format box so that it displays metric units rather than inches? (That one is a bit off-topic but something I have wondered about so I decided to throw it in.) :)
Thanks