A button on the WU-Staging-FBME sheet so that when clicked does this:
1. Sums the individual batch amounts in Col H and inserts that total in Col i of the top row of that batch only for those where Col H has a value for each record in the batch. (A "batch" is the batch of records brought in from a single email. See attached.)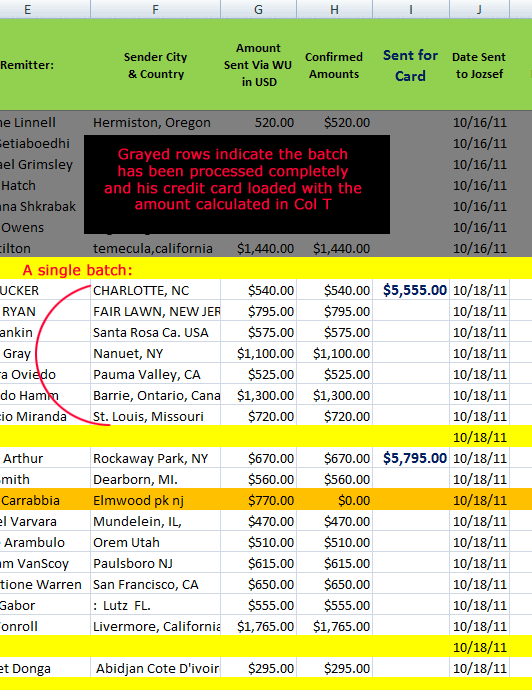 If any row in a single batch has an empty value in Col H that means it has yet to be picked up by our receiver and therefore the batch can receive no further processing until all rows in the batch have SOME value.
2. When Col i is filled in it then should kick off the code that is already there, however - and here is a tricky part - I need this formula to instead of putting 1.4 in Col U to look up and input the current USD to Euro conversion rate. Is that possible?
The code that kicks off calculations and input for Cols T - Z is located in Sheet2 (WU-Staging-FBME). It can be removed and replaced with your code if you wish, of course.
Furthermore, the button should only effect those batches where Col i is filled in AND where Cols T-Z are NOT filled in already.
Thank you.