Hi, experts
I would like to connect Matlab to SQL Server. this is my environment.
OS: 64 Bits Windows 7
SQL Server: SQL Server 2008 R2 64 bits
Matlab 2011b 64 bit
To my understanding, based on my environment, ODBC is not going to work. So I try to use JDBC. Please see my screen capture.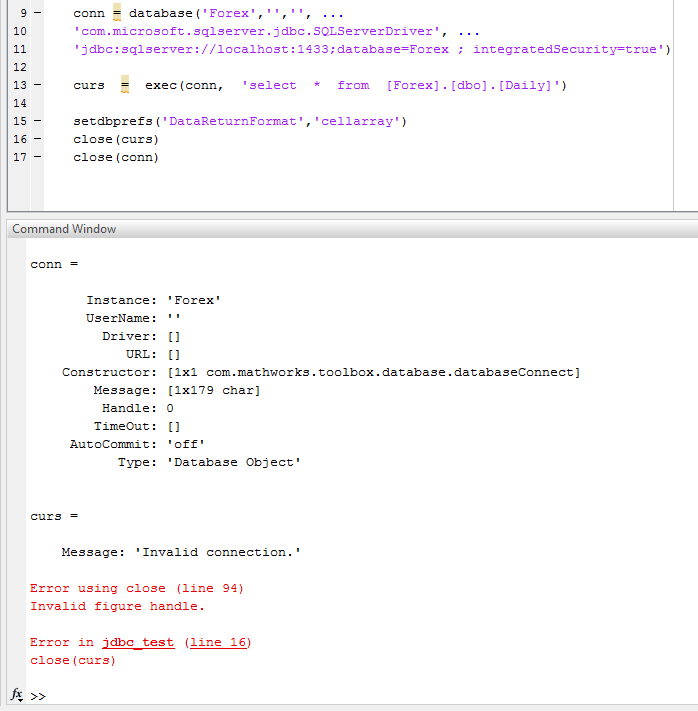 I have add sqljdbc.jar to classpath.txt and looks like I successfuy create the conn object. but why still not work.
could you please help me about this. thanks in advance.