Good Morning Everyone,
I have encountered the following error in BIDS while trying to recreate a coding sample for Creating a Custom Connection Manager for SSIS found at
http://sqlsrvintegrationsrv.codeplex.com/releases/view/17652

To be as detailed as possible below is an image of my Solution Explorer for reference.

As you can see I created two projects in my Solution.
The First Project contains the Manager Class
The Second contains the User Interface Class a Custom Form to be associated with the newly developed connection Manager.
After reading the following blog I believe my problem maybe in my definition of my namespaces in the project.
http://geekatwork.wordpress.com/2010/03/05/my-first-ssis-custom-task/
The following images are my namespace declarations.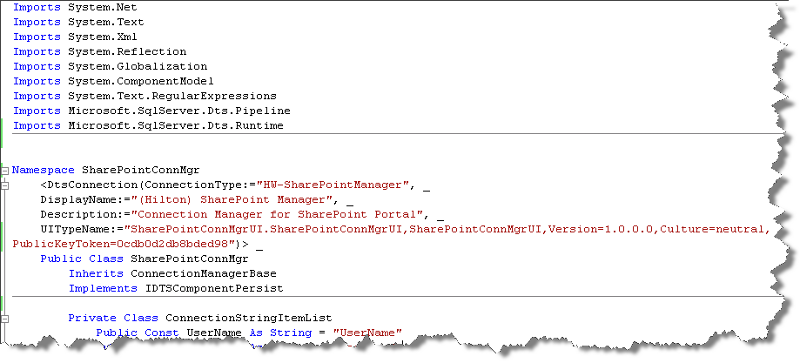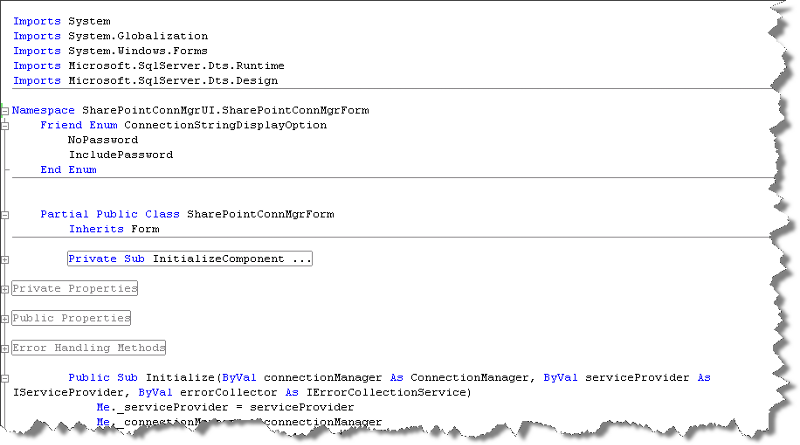 I am a newbie in custom objects for BIDS SSIS but using the references provided by Microsoft as follows I believe I followed all instructions correctly.
http://msdn.microsoft.com/en-us/library/ms403366.aspx
http://msdn.microsoft.com/en-us/library/ms403356%28v=SQL.90%29.aspx
I successful completed the following:
Sign the assembly to be generated with a strong name.
Build the assembly.
Deploy the assembly by moving or copying it to the appropriate Integration Services folder.
Install the assembly in the global assembly cache (GAC).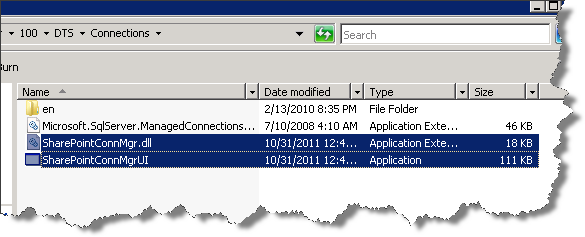 I am not sure if the reference across the two projects is a problem as well but any assistance in this matter will
BE GREATLY APPRECIATED
. I also noticed that UI was a EXE. Don't know if that's a possible issue as well. I have been researching this issue for two weeks now and I pride myself on being able to figure out anything but this seems to be an issue I'm going to bring before you guys (the Experts).
I hope I have provided enough reference material for your assistance. If not please let me know and I will provide what is needed. Thanks in advance for any suggestions, comments, and/or help. For those who find this issue I tried to be very detailed but please let me know if you need additional instructions upon us resolving this as in my research I found there are a lot of people out there with the same issue.