Hello,
Commonly when working in PowerPoint (2010), I have the need to randomly scatter multiple small objects throughout some particular area. Is there any function or command in PowerPoint that will do this automatically? If not, are there other commands or tricks which enable it to be done in an easier and quicker way than manually?
For example, suppose you have the following slide which contains a small oval object measuring 0.2 x 0.3 inches and a square measuring 5 x 5 inches (Fig. 1).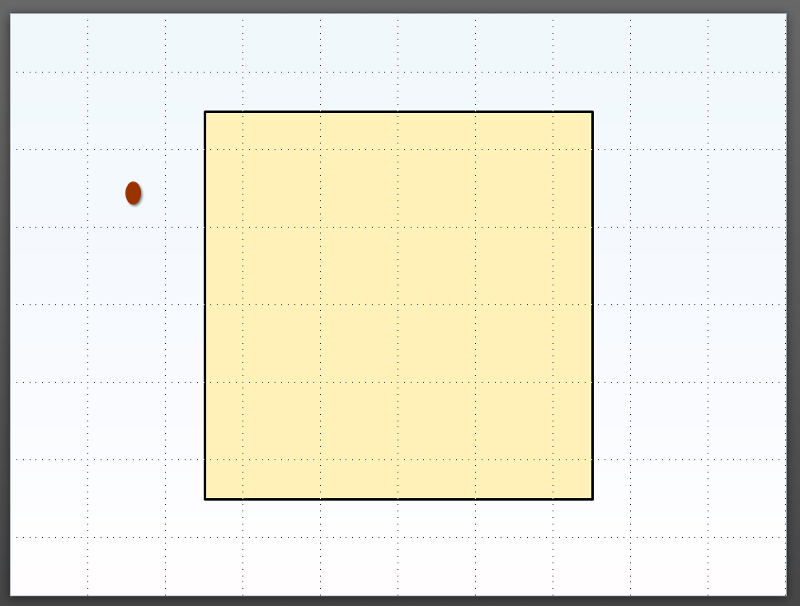 Now, suppose you want to turn that into a slide in which 200 of the small objects are distributed randomly inside the square.
The first thing I would typically do is to duplicate (Ctrl+D) the object 20 times (Fig. 2) then duplicate the 20 objects 10 more times (Fig. 3).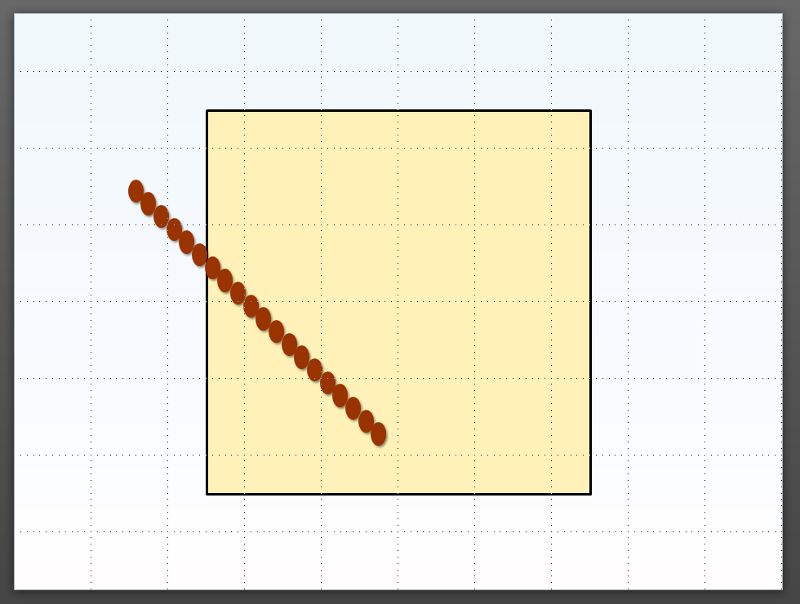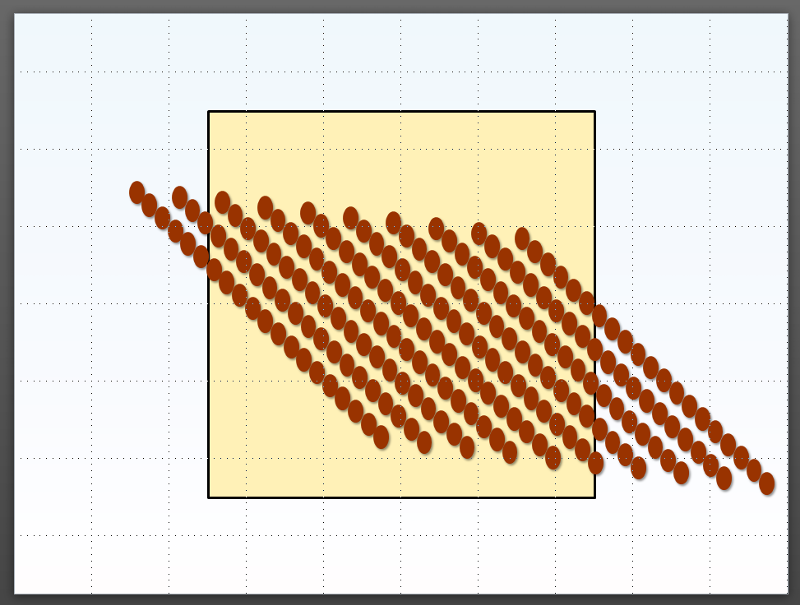 The obvious problem now however, is that you are faced with a long and tedious process of moving the objects one-by-one into random positions in the square.
I have been able to shorten this process somewhat in the past by creating a random pattern of say 10-20 objects and then duplicating that. However, even then, a repeating or nonrandom pattern is usually still apparent.
It sure would be nice to be able to have a "Random Scatter" box in which you could specify the area shape and parameters and then designate some object and enter how many duplicates you want. Then with a single click, it would distribute the number of objects randomly throughout the area you specified thus, quickly giving you what you are after. Better yet, would be the ability to apply some kind of concentration gradient for the object distribution similar to the way colors can be filled into an object along a gradient.
Any suggestions or thoughts are most appreciated!
Thanks