Hi,
I am trying to import an Excel file into a Access db. It is giving me data import errors on blank cells of this file.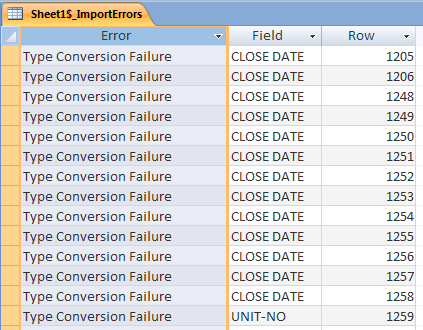 I have tried few things,
1. Copy and pasted (values) on to a different workbook, saved it and tried importing it.
2. Imported the headings first, then the data, no use
Any help is much appreciated (to avoid these data import errors)
Thanks!