We Currently have 4 2003 Exchange servers that are working fine. 1 is setup as a front end Server and the other 3 are setup as Backend servers for OWA services.
The Problem is that we added a new Server to the group and set it up the same as the others. Same version and Service pack. We Moved over some mail boxes and tested well. Even OMA worked fine. The problem I have is that I can not get OWA to work. When I get to sign on screen and put in the credentials for a user on that new box, I get the error
"You could not be logged on to Outlook Web Access. Make sure your domain\user name and password are correct, and then try again."
From that server I was troubleshooting by opening a browser and typing
http://servername/exchange
, i get the frames but I also get the error "The webpage cannot be found"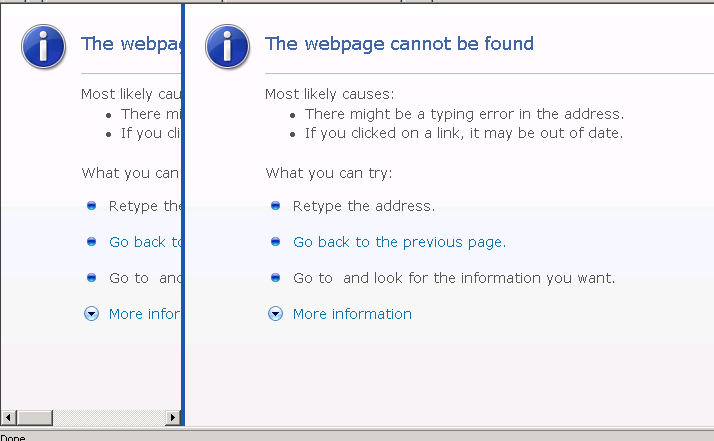 When I browse to it via ip address
http://192.168.1.35/exchange/arodgers@mydomain.com
.. i get the error, "The system cannot find the file specified."
I have already recreated the virtual directories, verified the security setting and it all looks fine. Does anyone have anymore ideas?
Where do I begin my troubleshooting? Is it at the Front End or is it the new Back End?