Hi everyone,
I'm just rolling out and testing a new installation of Alfresco 3.4d. It looks like a pretty amazing tool and I'm excited to get started using it.
I have created a new site, and added a new "data list" to that site. As you can see I used one of the built in Data List types - "Contact List". See this image: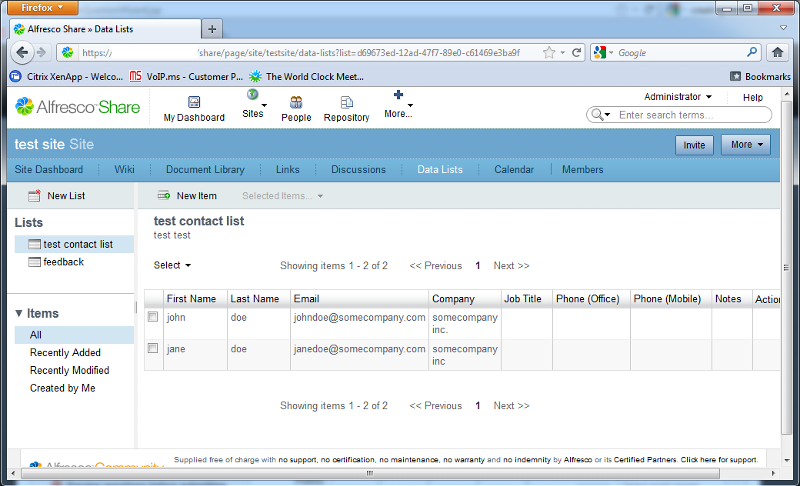 What I need now is to create a new "custom" data list type. As you can see in the picture below, when you create a data list you get to pick the "type" of data list which dictates the kind of information that is stored in each list item: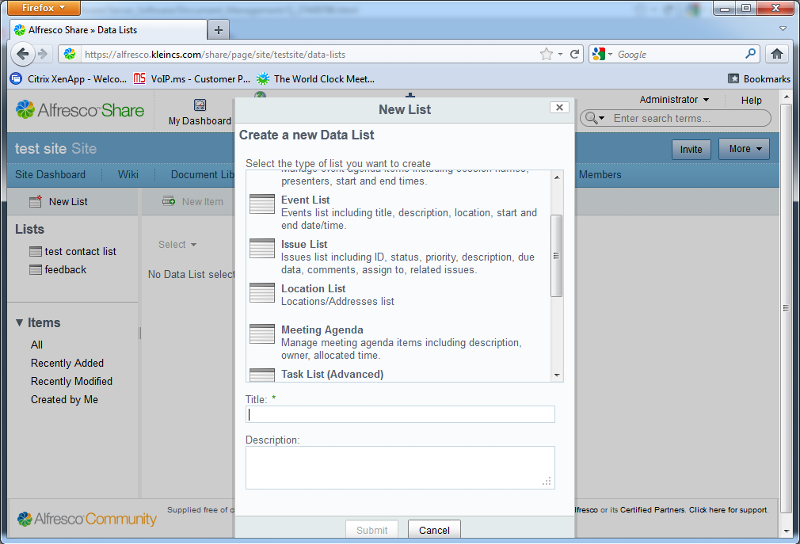 What I need to do is basically create a custom data list type that will store a list of credentials - login names, passwords, etc. So basically a simple data list with this sort of structure:
Type of data list: "Credentials List"
- Service name (string/textbox)
- Login name (string/textbox)
- Password (string/textbox)
- Other notes (multi-line sring / textbox)
This is about as simple as it can be, and from what I can tell this is not only possible, but supposedly pretty easy too.
See this article and video here:
http://ecmarchitect.com/archives/2010/04/25/1156
This is EXACTLY what I want to do.
...but I don't know where to begin. I've never done anything using the Alfresco "AMP" files and I don't know much about XML, data modelling, etc. and I'm not *that* comfortable working in Eclipse.
Can somebody show me how I should go about setting up this custom data list?