I have recently migrated a client from SBS 2003 TO SBS 2008. Everything has migrated across ok, users, computers, exchange and all seem to be working fine, but the client is suffering a majour issue with slow speed accessing shared files on the server from client pc's. Client PC 's are running a mixture of Win XP and Win 7, but thats irrelivant as the client PCs were accessing the 2003 box without speed issues.
For example opening a standard excel spreadsheet it could take anything up to one minute and as sage is stored on the server this is proving impossible for reports etc. Opening this files directly from the server is fine so this problem must be network related.
I have attached a screen dump of the SBS2008 BPA Report. I have left it open on the "There are no DNS name server records" warning. I have checked this and can verify that there actually is, but BPA keeps spitting this up.
Also under the "Task Overload" warning I have ran the: netsh int ip set global taskoffload=disabled command as suggested but this warning keeps coming up.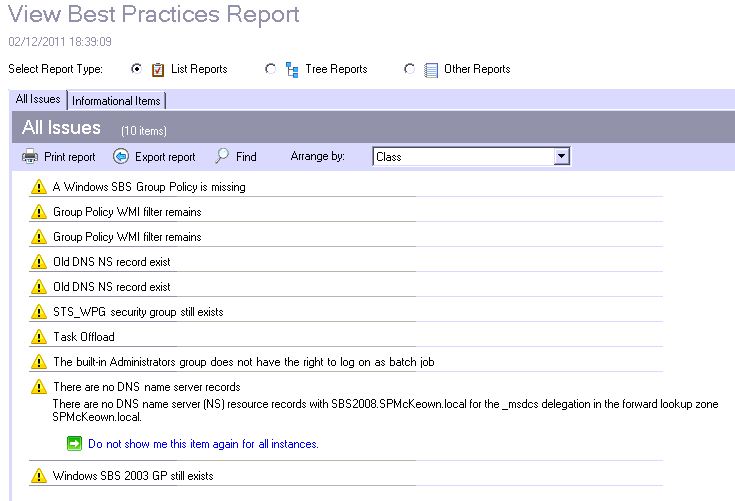 I have also attached a screen dump of the Fix My network wizard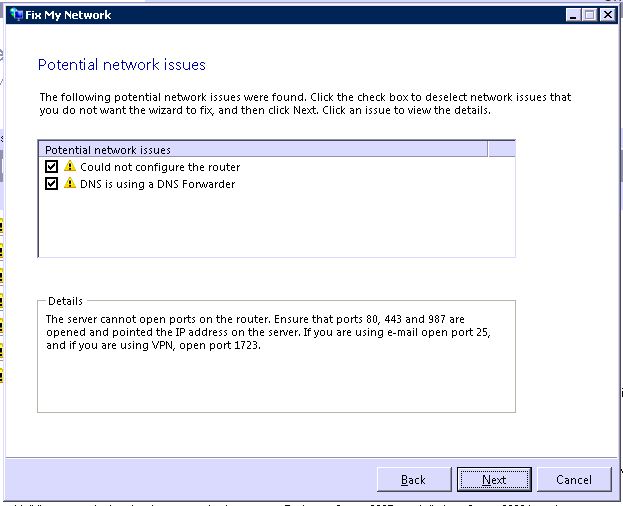 Any pointers in the right direction to solve this issue would be greatly appreciated