I have an HP Laptop (Pavilion dv7t-4000) running Windows 7 Pro 64.
I've been experiencing a problem where certain programs will only play sound through the laptop speakers even when I have external speakers or headphones plugged in.
The specific programs that are causing this issue are Google Talk and StarCraft 2.
I tried reinstalling the latest audio device driver from HP, but it didn't help anything.
One thing I have noticed is that when I open the "Volume Mixer" which is an option under the right click menu of the audio tray icon I can see my standard device and then there are other applications listed off to the side.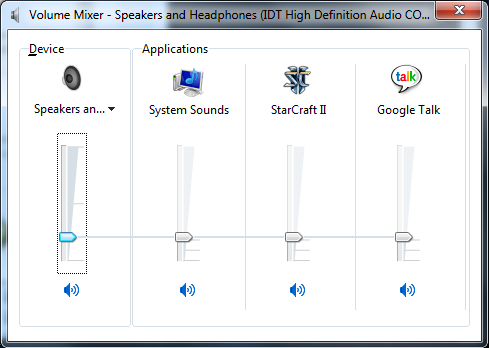 What do I need to in order to get these applications playing through the Default Device?
Thanks for any assistance.