Exchange 2010 v14.11.0722.000 on Server 2008 R2 8GB RAM with 20 angry Windows 7 SP1 clients with Outlook 2010.
Up front let me state that I am in no way an Exchange expert. The same holds true for IIS. That said, here's the problem:
Our SSL certificate was due to expire 12.30.11 (GoDaddy) and everything was functioning perfectly, Outlook client email, all mobile devices (iPhone & Android) and Outlook mail via a VPN connection. I purchased a new UCC SSL certificate from GoDaddy and with their help installed it. Since that time nothing has functioned normally.
1.Constant password prompts from Outlook 2010 and loss of access to public calendars (meeting rooms)
a.If I export the new security cert. and import it to the client PC via control panel / user accounts / manage your credentials / certificate based credentials the password prompts seem to go away. If the client PC is a laptop the problem reoccurs when they VPN to check email from home.
2.None of the mobile devices will synch with Exchange. On an iPhone for example when I set up the Exchange account the account will verify in the first step then after entering the email.xxxx.com server name and the second verification I get Exchange Account Unable to verify Account Information.
3.Outlook Web Access seems to function normally.
Any and all assistance you can offer will be gratefully received. As I stated earlier I am a rookie at this. Server and client PC problems I can deal with but this Exchange problem has me fearing for my job. Thank you all in advance.
Richard Treat
P.S. Hopefully the attached screen shots from
https://www.testexchangeconnectivity.com
will help.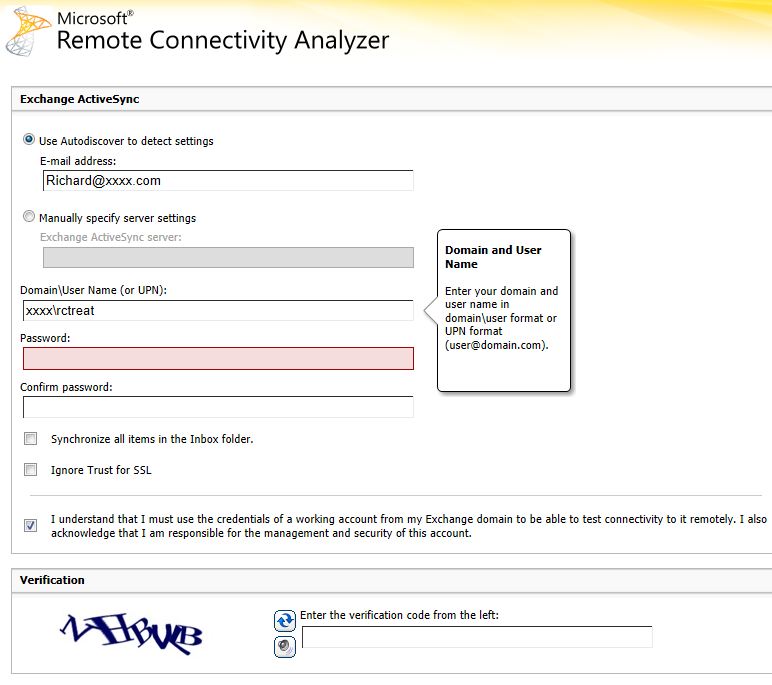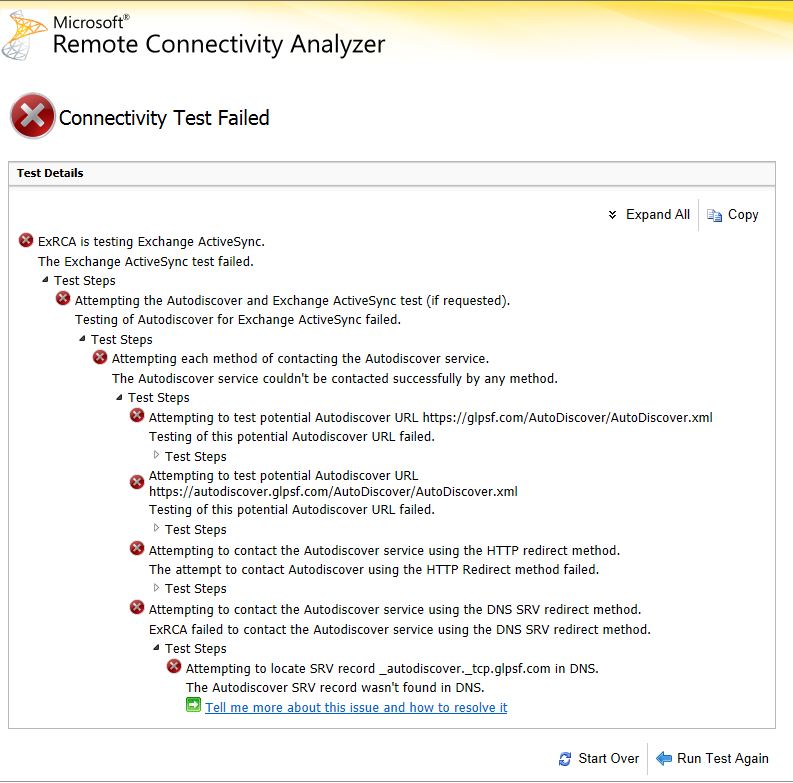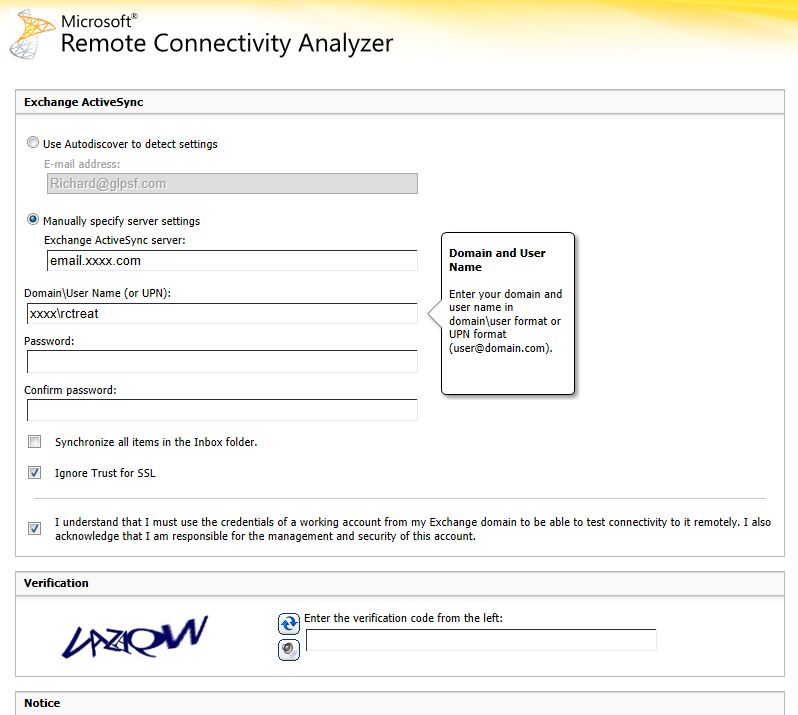 RemoteConnectivityD.JPG