Good Day Experts,
First I have to admit I'm no expert in MS Exchange. That why I'm asking for some help here.
My organization is still running Exchange 2003 w/ SP2. Our aging server has been running out of hard drive space (Or so I thought). Two weeks ago I put up a larger capacity Exchange 2003 server and migrated to the newer server. Everything went smoothly and all is running well.
While moving mailboxes to the new server I had 1 users mailbox reporting over 200+ GB in size! I finally canceled the users mailbox move (after 72+ hours of copying) and continued the migration to the newer server. Today I finally had a chance to investigate this huge mailbox.
Here is what's being reported from MS Outlook when accessing Tools--> Mailbox Cleanup --> View Mailbox Size.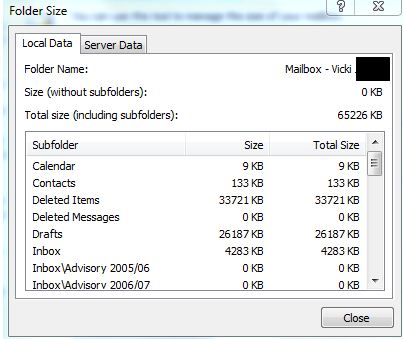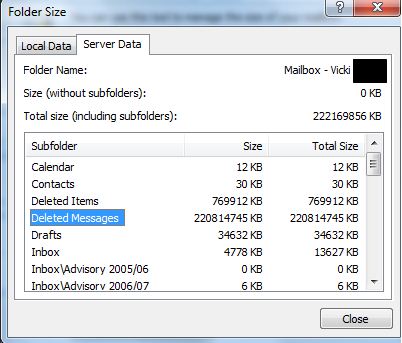 As you can see there is clearly some corruption/issue with Deleted Items. ESM on the server also reports the mailbox is over 200+GB.
I'm appreciative of any suggestions on how to resolve this. Once I get this 1 mailbox moved to the new server I can take the older server offline!