I need some script to select a range of non-adjacent cells based on the current selection.
Here is a sample of the data: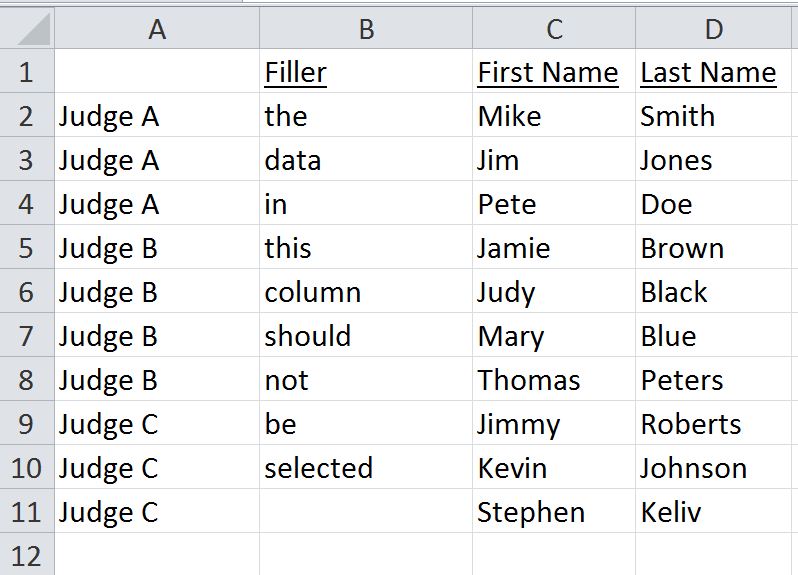 In this sample, if the user selects cell A5, A6, A7, or A8 and then runs the script, then the relevant rows would be 5:8 since they all have the same value in Column A. (The data is sorted on column A). Then, within those relevant rows, columns C and D are always selected. So, here, Cells C5:C8 would be selected.