Hello,
We need to make an online lunch order system.
What is very much different of a normal webshop:
- The foods are to be seen weekly. Every week is a different page (usually the user can see this week and next week)
- On each week, the user can see the 5 working days
- under each day the user can see the menus, the soups, the second courses (sometimes mixed) with prices, weight, pictures etc.
- The user
should be forbidden
to order for the current day after 12'o clock
- The current week should automatically dissapear on Monday 00:01 AM
You can see such an example at
http://update1.hu/index.php?menu=etlap&kosarba=1
but I created a picture to explain this further (it is not in English language):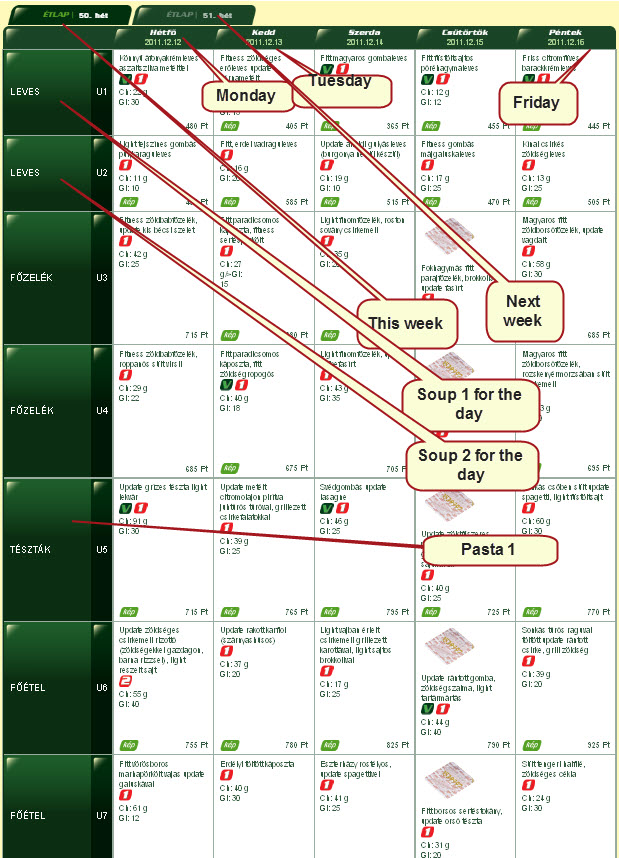 Thank you