This is a question followed on from this solution....
http://www.experts-exchange.com/Web_Development/Web_Languages-Standards/PHP/Q_27489226.html
I am building a booking page which shows different content/prices depending on the user level.
With help from a previous question i'm able to show/hide content depending on these levels.
The problem is that though most of the content shows, the dynamic content does not.
For instance, this...<?php echo $row_Recordset1[memberfee]
; ?>
...does not show anything when part of the 'if' code below but when it's pasted elsewhere on the page outside the if statement the dynamic content (in this case prices) shows fine.
I have tried using single quotes, double quotes and no quotes ['memberfee'], ["memberfee"], [memberfee] but these do not make any difference.
I have attached two screenshots to show what show within the if statement and outside it.
Any ideas why this isn't showing?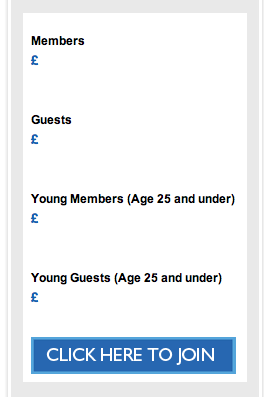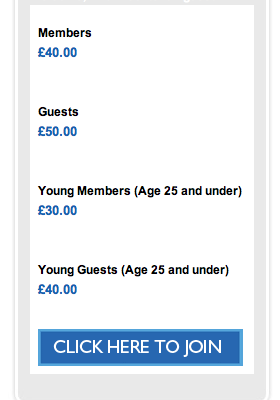 <?php





// Displaylinks based upon thelogin status:





if (isset($_SESSION['user_id'])) {




	




	echo 'Welcome';




	




	if (isset($_SESSION['first_name'])) {




		echo ", {$_SESSION['first_name']}!&nbsp";




		




		}





echo 'content if guest';





// Add links if the user is an member:





if ($_SESSION['user_level'] == 1) {





echo 'content if member';







}





// Add links if the user is an administrator:





if ($_SESSION['user_level'] == 2) {





echo 'content if admin';







}





} else





 { // Not loggin in.







echo '<table width="100%" border="0" cellspacing="0" cellpadding="8">




                                                    <tr>




                                                      <td bgcolor="#FFFFFF"><p><strong>Members</strong> <br />




                                                          <span class="infoboxblue">£<?php echo $row_Recordset1[memberfee]; ?></span><br />




                                                      </p></td>




                                                    </tr>




                                                    <tr>




                                                      <td bgcolor="#FFFFFF"><p><strong class="toptextgap">Guests</strong> <br />




                                                          <span class="infoboxblue">£<?php echo $row_Recordset1[guestfee]; ?></span></p></td>




                                                    </tr>




                                                    <tr>




                                                      <td bgcolor="#FFFFFF"><p><strong>Young Members</strong> (Age 25 and under) <br />




                                                          <span class="infoboxblue">£<?php echo $row_Recordset1[youngmemberfee]; ?></span></p></td>




                                                    </tr>




                                                    <tr>




                                                      <td bgcolor="#FFFFFF"><p><strong>Young Guests</strong> (Age 25 and under) <br />




                                                          <span class="infoboxblue">£<?php echo $row_Recordset1[youngfee]; ?></span></p></td>




                                                    </tr>




                                                    <tr>




                                                      <td bgcolor="#FFFFFF"><a href="joinanjoman.php"><img src="img/button-click.gif" width="205" height="37" border="0" /></a></td>




                                                    </tr>




                                                    </table>';





}





?>