Dear Experts,
I have a Windows 2008 R2 Server with Microsoft Exchange 2010 SP1 installed.
My company has some public addresses for example:
info@mycompany.com, legal@mycompany.com etc.
And some private ones:
j.smith@mycompany.com, g.paul@mycompany.com etc.
All the above addressed are Active Directory users and Mailbox accounts under MS Exchange.
In my previous installation (MS Exchange 2003 SP2) I could access the public folders (public addresses) using OWA or under public folder icon on every personal outlook installation.
My Question is: Does anybody know how to register the public email addresses in order to be visible under Public Folders folder?
Please find below an example of how it should be configured: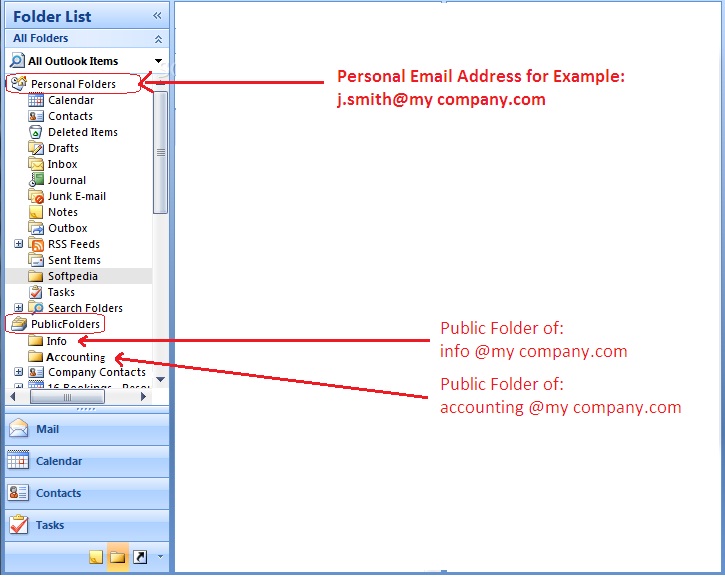 Thanks in advance!