When you launch a word document through Internet Explorer, IE downloads the document to a temporary location and then executes it using the -Embedding switch (see screenshot).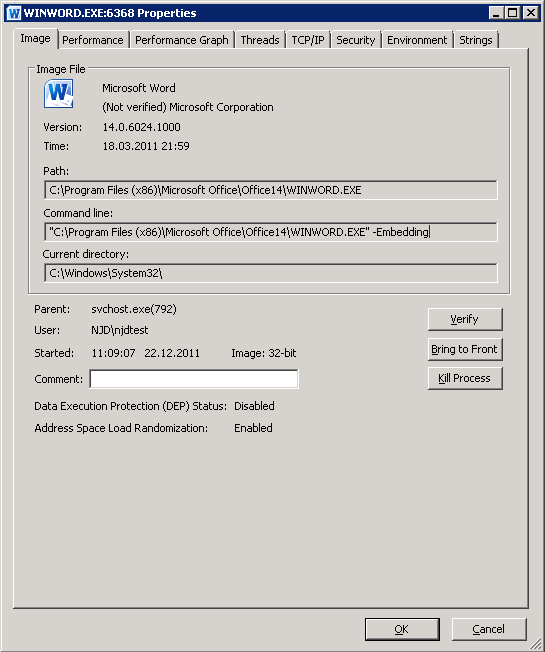 According to Microsoft
http://support.microsoft.com/kb/286310
, this switch suppresses the autoexec of macros, and also affects how templates should operate.
Does anybody know if it's possible to make it so that IE or WinWord does not invoke this switch when opening downloaded documents?
What I've already tried:
Placing the location of the documents in trusted sites
Setting Trusted Sites level to Low
Placing the location of the documents in intranet sites
Setting Intranet Sites level to low
Using a different browser is not an option.