Hello Guys,
I'm working on an ECG applcation, getting the signal from the heart, and processing it. The circuit I'm building is an analogue circuit, it has a single supply of +5 V and ground. Please see the picture to know the topology I'm trying to do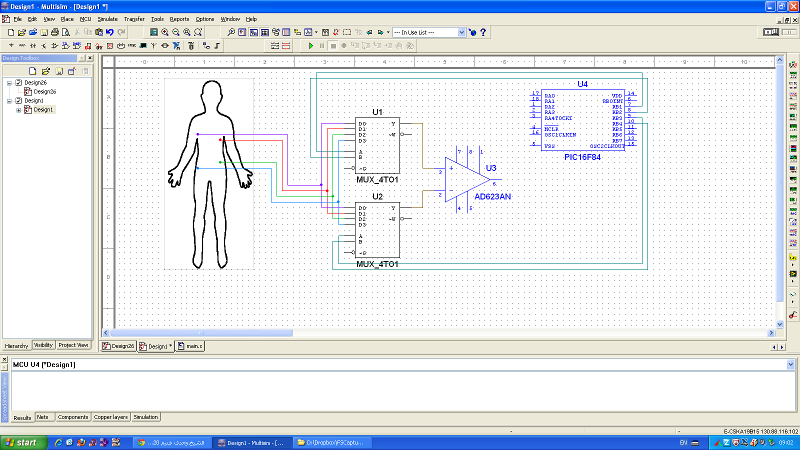 . I need you to help me find the most suitable multiplexer upon the following requirements.
Mandatory requirements:
1 - The multiplexer to take in 4 input analogue signals and output 1 analogue signal. (It's fine if the multiplexer is dual or even quad 4:1 multiplexer with common select signals, I would only use 1 circuit per IC).
2 - The multiplexer to have very low input noise (because it will take the signal from the heart and the signal is very small and sensitive, 2mV amplitude and 1 - 100 Hz frequency)
3 - The multiplexer to operate on single supply of +5V (or less) and ground (i.e. no -ve voltage supply to be needed).
4 - The multiplexer to be in DIP or PDIP package.
5 - The multiplexer select inputs will be input from a microcontroller.
Optional requirements (preferable)
1 - To have a SPICE simulation model
2 - To be cheaper than £10 (UK sterling pounds) because my project has a limited budget.
I usually order components from any of these websites, in uk.farnell.com, uk.rs-online.com, and
http://www.digikey.co.uk/
Please be very elaborate in your answers and help me reach a specific answer.