Hello,
I bought a new computer: the C: is a Kingston SSD Now S50 32 GB, the E: is a Samsung 1000GB SATA2 7200 RPM, 32 MB Cache hard drive.
The operation system (XP) and my development softwares are on C: so as to be faster.
Immediately on the first day I noticed the if I write any file on C: sometimes there are 3 seconds delay - even at simple thing as putting a break point in Delphi.
Today I downloaded a benchmark software and to my greatest surprise the writing process of SSD was MUCH SLOWER (about 7 times) than the hard drive.
I attached the pictures. Is it a faulty SSD or maybe I configured something wrong?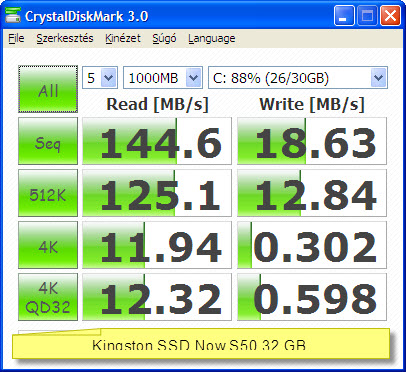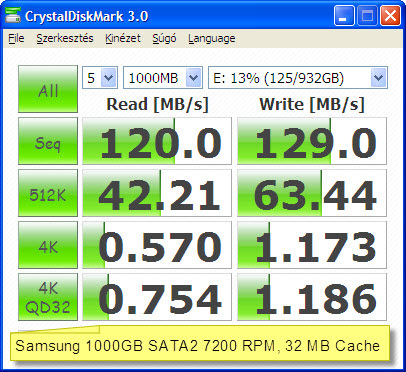 Thank you