We had a hard drive crash on a server that had critical data stored in a MSSQL2005 DB. I have a snapshot of the folder containing the DB files from 12/23 and am attempting to attach to a temp server running SQL2008R2. During the attachment process, it hangs and eventually gives me a 3456 error (see attached screenshot).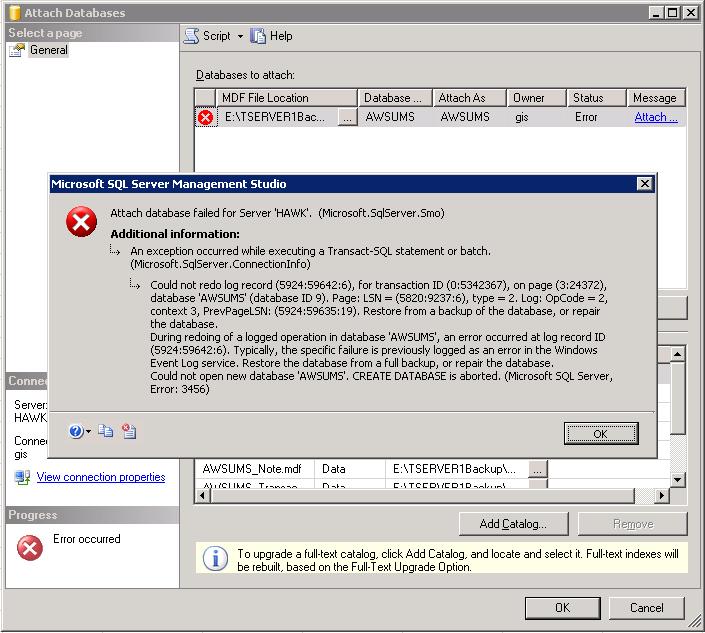 I have seen a MS Knowledge Base article with a supposed fix for the MSSQL2005 platform (
http://support.microsoft.com/kb/937544
) but what I'm doing isn't a perfect match given that my temp server is running 2008.
This is a mission critical data, your help is most appreciated.