Attempting a full system image recovery after hard disk failure. System image (complete directory \windowsimagebackup) copied from network to local external hard disk so that it will be accessible to recovery.
Image can be seen from explorer. During recovery, image not recognized/found, but if I choose "load a driver" the disk and image is visible even from within recovery mode.
Attached are directory listings of the \WindowsImageBackup directory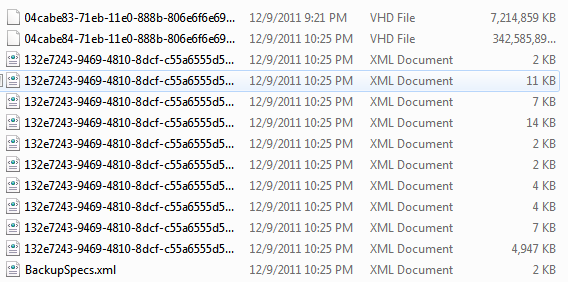 Root folder has a .cedata file and nothing else of interest
There is no mediaid.bin file in the root.
I successfully backed up a "new" system image to the disk, that isn't being seen either.
I have tried playing with sdutil to create a mediaid.bin without success.
How can I restore this system image? (I am remote from the network so the original is not accessible). It had to be copied, since the original was a 3TB disk that Windows doesn't see for backups.