I have a problem with a Visual studio 2010 ultimate and framework 4.0 I have a solution that calls framework 4 and if try to load say this:
.NETFramework, Version=v4.0 is not installed on this machine you must download this framework in order to open and build...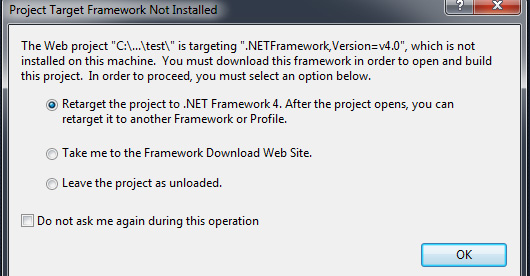 Now the problem is I installed and re installed and tried to repair the framework installation that installations say all ok without troubles but visual studio gives the error I used too the .NET Framework Setup Vrification Utility to check the V4.0 and say no problem but visual studio gives the error anyone know how can I fix that?
Another note: If I try to relocate the framework from the options of the solution can´t see the option Framework 4.0 in the menu.
I have windows 7 64 bits ultimate.
Thank you