I have a textbox called RESULT. It is always a number that is keyed in here.
There is also a PLUS field and a MINUS field that both return numbers.
I want to set conditional formatting to say that when the number in RESULT is greater than PLUS or LESS than MINUS then highlight the text red.
I started out by just trying to get the plus side working so I created this;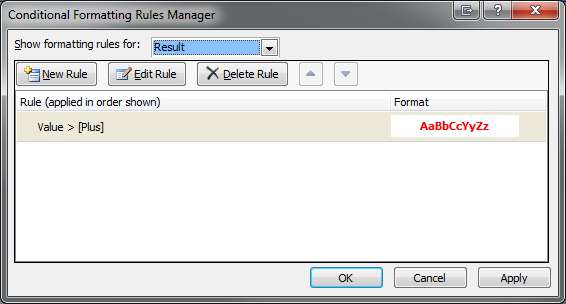 It seems to have a problem with numbers that contain decimals.
So when I have a RESULT that is .940 and the PLUS number is .950 it will not highlight the RESULT Red until it is 1.000 or greater.. I would expect it to highlight when it is greater than .950.. So .9501 should highlight red.
Thanks in advance for the help!