[Edit: Cisco / LinkSys told me over the phone that this router does not support the function required.]
Hi All
Our Netgear router died last night and I replaced with a CISCO X2000 (LinkSys) - was happy enough to get the internet back in the office but when I tried to Sync ACT I got an annoying message:
Error: "ACT! is unable to connect to the sync server. Check to be sure "accept incoming sync" is enabled in the main database and that Network sync service is running. Also be sure you are connected to your network. Contact your..."
The knowledge base gives all kinds of advice however I am sure this is related to the changed router. After a little digging I found the following settings on the old router (under FireWall) :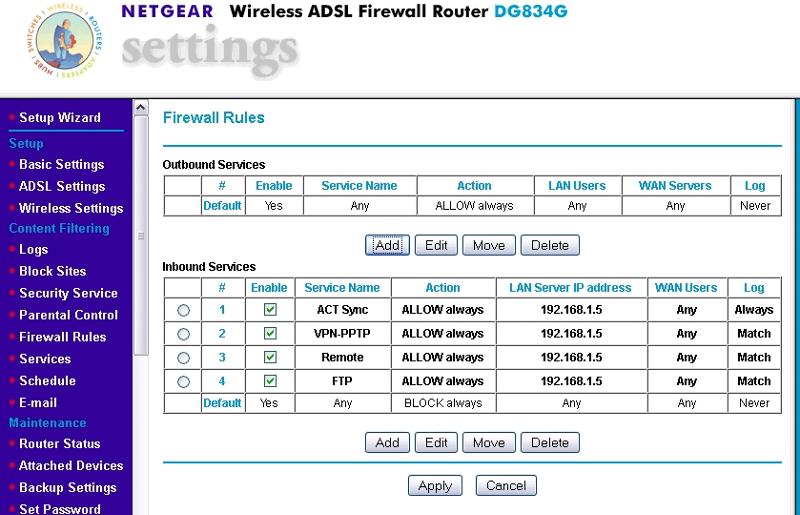 I am struggling to find a place to put these rules in the new CISCO Modem Router...
help appreciated!