Hi there,
We are having a problem with regards to the SAP Working Folder. We have a vb script that does various tasks for us in SAP using SAP GUI scripting. When the script gets to a cetain step where it accesses 'SPO2' and tries to export the spool as text i.e. Spool Request > Export > Export as Text... then the following system error displays...

...clicking 'Yes' this is the screen that comes up...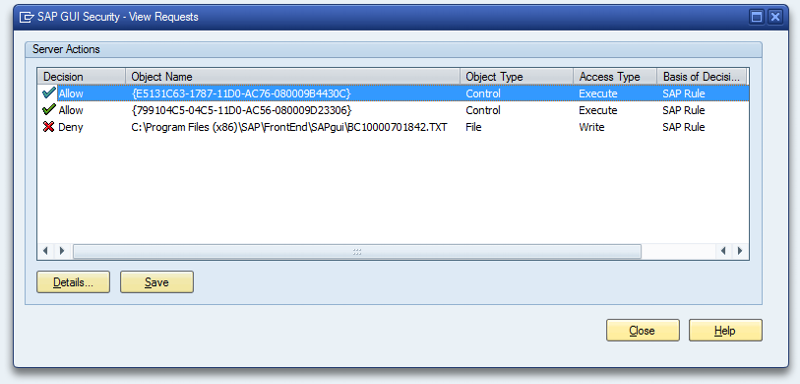 ...from this it seems that SAP is seeing the SAP Working Folder as the SAP Install Directory in Program Files, as that is where it seems to want to save the exported spool txt file.
However, when running the request 'SO21' to see what the current SAP Working Folder is then this is what it is specified as...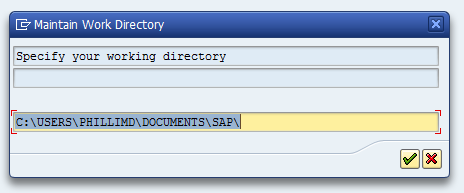 ...why then is it trying to export the file to the SAP Install Directory in Program Files if the correct SAP Working Folder is specified to the folder in the above screenshot.
I would appreciate any help as I am really stumped.
Many thanks!