I have different local intranet settings on several servers in the Internet Explorer, Internet Options, Security, Local Intranet. I can't locate the source settings causing the differences.
On some it looks like this: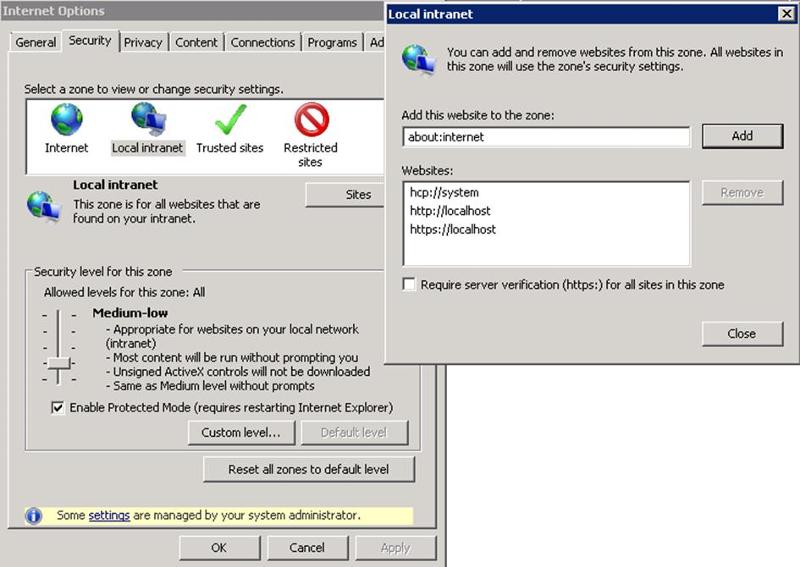 On others like this: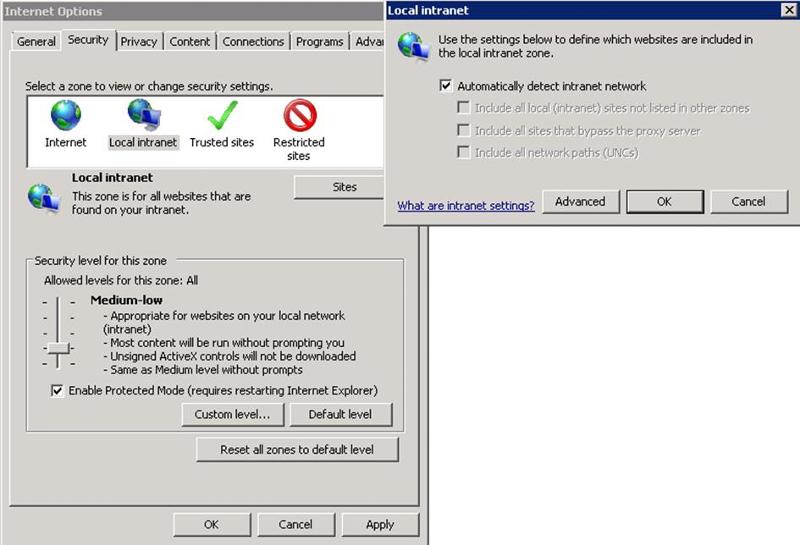 This is on both ie8 and ie9 versions.
Where are the settings to get either the "Automatically detect intranet network" selections screen or the "Add this website to the zone" selection screen?