I'm trying to get this report to work the way I would like, but am having difficulty.
In the main form I'm displaying data that pertains to an individual oil/gas well. This info is all displayed in the [PROPNUM] group header. In the detail section of that report, I have dropped a subreport that works great (down-then-right) with headers on each column (when displayed on its own). However, as soon as I drop this report into the main report and link it on [PROPNUM] I get a single column report. If I change the multi-column format to right-then-down, I get the attached image.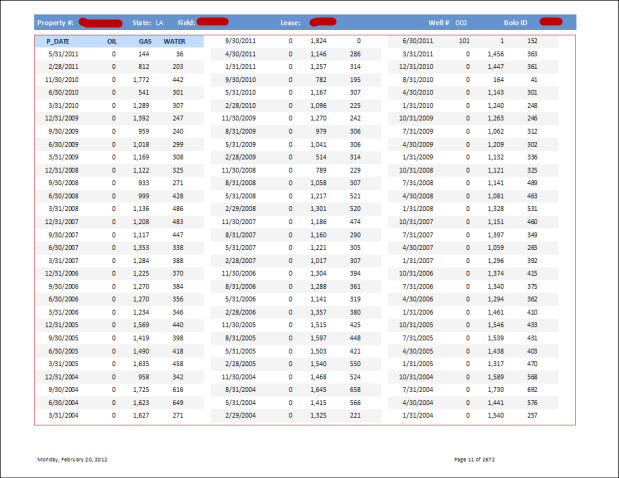 Any ideas how to resolve this? I've thought about putting three instances of the sub-form and limiting there result sets so that I have rows in each column, but that seems like a lot of work (although I'd be done now if I did that from the start).