I have lines of amounts that I differentiate with Sequence numbers (Seq is the field name). I want to Sum Seq 1 through 4 without having the query display them as individual lines.
Here is a screenshot of the query;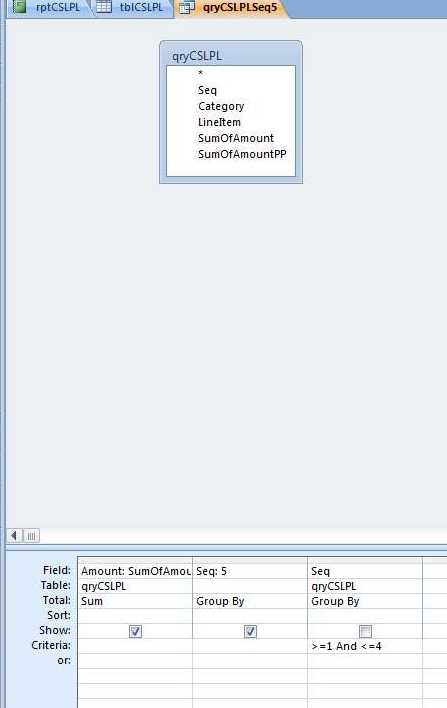 and here is the sql;
SELECT Sum(qryCSLPL.SumOfAmount) AS Amount, 5 AS Seq
FROM qryCSLPL
GROUP BY 5, qryCSLPL.Seq
HAVING (((qryCSLPL.Seq)>=1 And (qryCSLPL.Seq)<=4));

My results for this give me each seq 1 through 4 on seperate lines. Where I want to see just one line with a total for all four of them.
Any ideas?