I am returning a few lines of data from my table. Each has an amount associated with it. I just want to return the selected items (through criteria on field [Seq]), then in another calculated field I'm trying to calculate each amount divided by the sum of specific amounts.
Here is a screenshot of what I'm trying to do;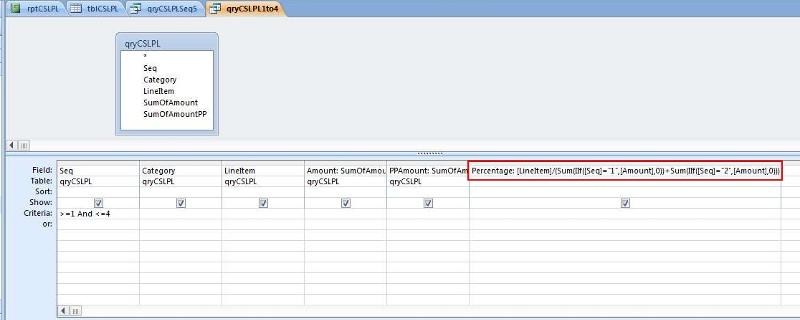 Here is that formula again;
Percentage: [LineItem]/(Sum(IIf([Seq]="1",[Amount],0))+Sum(IIf([Seq]="2",[Amount],0)))
When I try to run this I get the following error;

Thanks for looking!