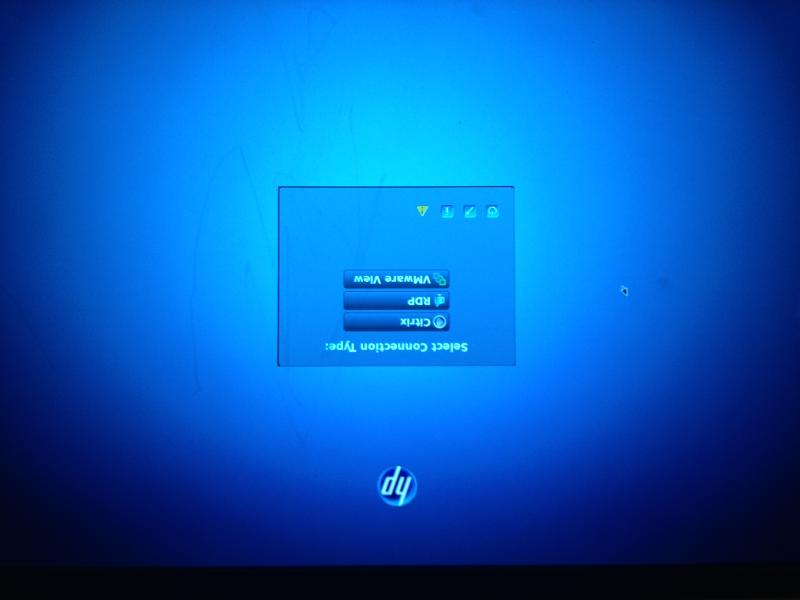 I've got a HP thin client T5565Z
I am having trouble connecting to our external server and so I am trying to update the certificates.
The problem i am having is how do I access Administrator mode on these thin clients.
When I power it on, the screen I get is the attached.