I have an issue with one of my Windows 2008 R2 DC's and that when I go under DNS on the server and under Forward Lookup Zones and then under NameServers.
When I click the resolve button I get an error "An unknown error occurred while validating the server".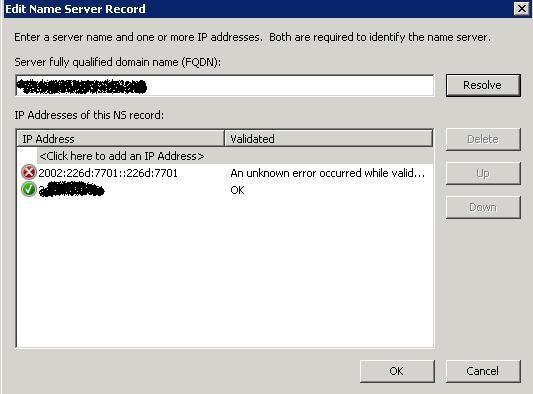 I have read that for some it is fixed by enabling IPv6 and I have done that and also I have tried disabling my firewall but I still get this error.
Thanks
K.